The city of Tampa brims with stunning wildlife and hiking trails any nature enthusiast will adore. Given the broad range of options and amenities, you'll undoubtedly find several spots to visit often. Whether you prefer a guided tour through the zoo or a challenging nature hike with your four-legged family members, this list has everything you could ever need to explore Tampa's natural wonders.
Zoo & Aquarium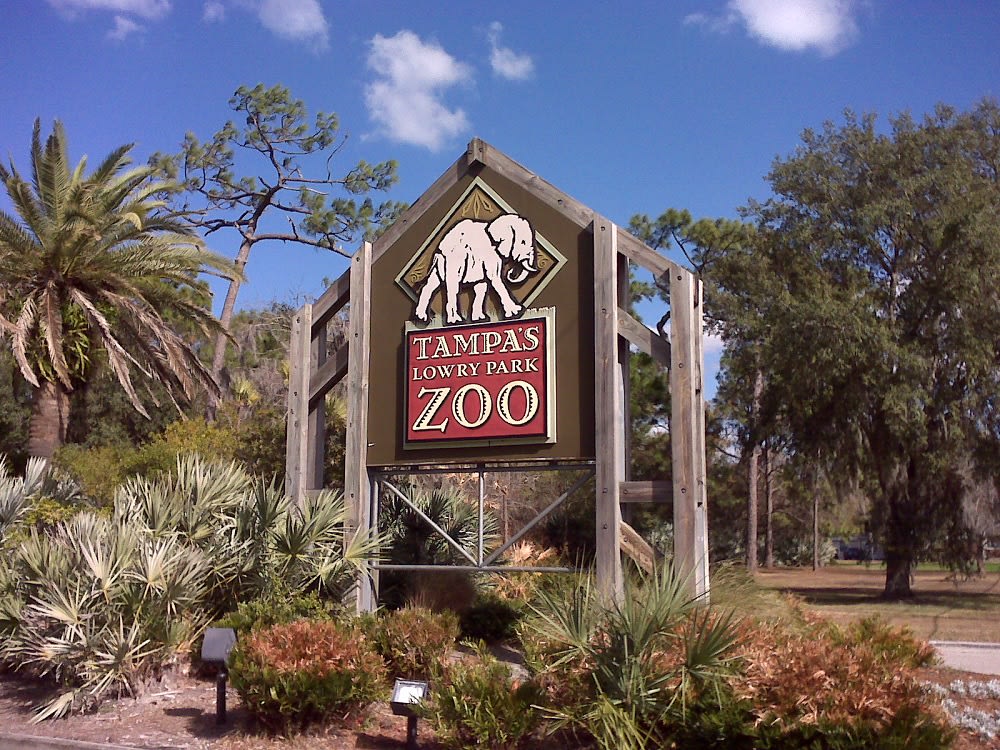 A fun, family-friendly day of adventure and education can be easily found at ZooTampa in Lowry Park. This zoo is a safe environment to view remarkable wildlife and participate in various events, including the "Speakers of the Wild" event series, where guests learn about animals and conservation efforts like rescue, rehabilitation, and care for endangered species of Florida and animals worldwide.

Guests who like to get in touch with nature in an active way can undertake "Fitness in the Wild" classes, including Yoga, Zumba, and Stroller Strides for expecting mothers. For a more personal and interactive retreat, up-close animal encounters & feeding experiences are provided. You'll have the opportunity to meet African penguins, feed Indian rhinos, or experience other amazing creatures in a way you never imagined possible. Given the array of things to see, touch, and explore, ZooTampa is worth checking off your bucket list.

Switching from land to water, you can peer into the captivating magic of the sea with The Florida Aquarium. Since 1995, the aquarium has provided guests a glimpse into Florida's aquatic creatures and ecosystems while simultaneously dedicating many efforts to conserve and restore Florida's sea turtle and coral populations. There are various simulated wetland environments to discover beneath the tall glass atrium, shallow bays and beaches, and a coral reef system.

Head to the "Moon Bay" exhibit to view and touch remarkable translucent moon jellyfish. The "Wetlands Trail" is also worth hiking to see alligators, river otters, birds, and more. Explore animals of both land and sea at the "Journey to Madagascar" exhibit, featuring lemurs, chameleons, geckos, and a colorful Indian Ocean reef. Learn by feeling and viewing unique marine creatures, including sea cucumbers, sea stars, sea urchins, and anemones, at the "No Bone Zone." Given the vast array of exhibits and creatures to discover, The Florida Aquarium is a perfect destination for a family day trip of education and exploration.
Pet-Friendly Preserves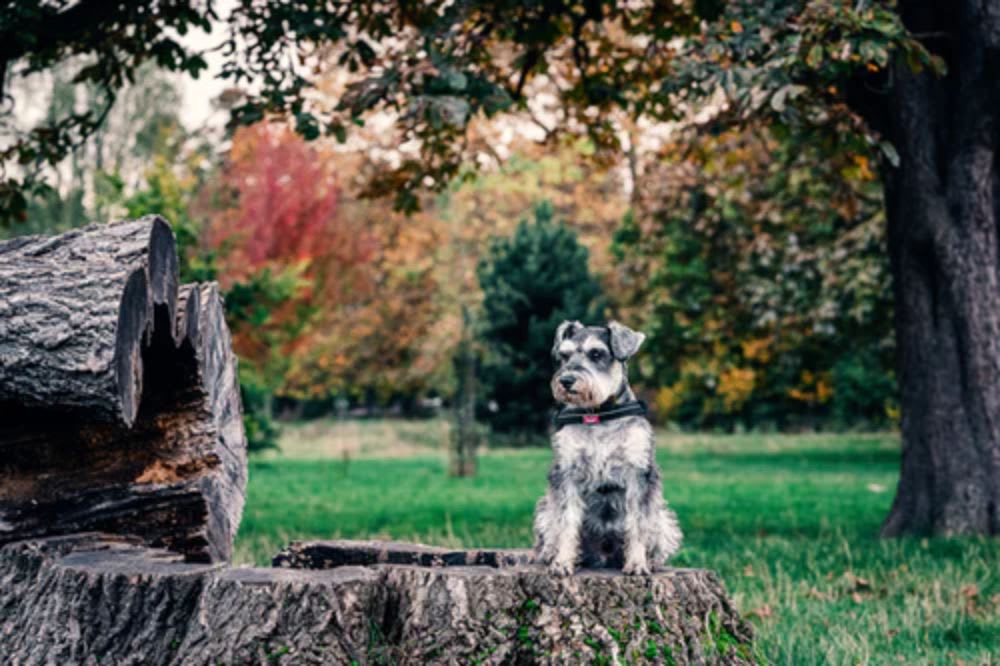 Delve into the natural beauty and wonder of the Cypress Creek Nature Preserve. This 2500-acre area is teeming with natural habitats, including hardwood forests, swamps, pine flatwoods, wet prairies, freshwater marshes, and towering cypress trees. The preserve is dog-friendly, so bring your canine companion with you for a lovely day of picnicking, hiking trails, and bird-watching. One stop by the Cypress Creek Nature Preserve, and you'll observe countless captivating wildlife through a forested nature walk.

For a tranquil day in the great outdoors, head to Rocky Creek Trails Nature Preserve. This 16-acre preserve is an excellent spot for bird-watching enthusiasts. The quarter-mile Yellow Trail winds throughout the wooded area and contains a wooden footbridge crossing Rocky Creek, while the Upper Tampa Bay Trail is a straight shot. These trailheads are ideal for bringing your pup for a serene walk through a forested region with their favorite human.

Though dogs aren't permitted on the boardwalk, they're more than welcome to join their owners on the 1.25-mile paved loop of Lettuce Lake Conservation Park. This local gem is well-loved, being one of Hillsborough County's most visited parks. Bring your children to enjoy the playgrounds and a family picnic to nosh at the wooded picnic areas. The end of the 3,500-foot boardwalk offers an observation tower to relish panoramic views of the Hillsborough River.

Stop by on the weekend for a park ranger and volunteer-led nature education tour, learning about the river, local wildlife, and habitat. Adventure seekers love the ability to glide along the Hillsborough River by renting canoes and kayaks at the park's entrance. Whether you wish to throw some steaks on one of the provided grills, watch wildlife, rent canoes, or go for a challenging hike, every outdoor activity you could need is easily found here.

Nature lovers are also welcomed with open arms at Hillsborough County's Upper Tampa Bay Conservation Park. This 596-acre peninsular park offers a protected area fit for passive recreation and nature study. The coastal habitats and ecological communities preserved include salt and freshwater marshes, coastal hammocks, mangrove forests, and pine flatwoods. Various nature trails and boardwalks are accessible to visitors, where they can view majestic bobcats, zebra swallowtail butterflies, and gopher tortoises.

Aquatic creatures and plants are viewable via the shallow freshwater ponds, while red-shouldered hawks and bald eagles are often seen among the skyscraping oaks and hardwood trees. View stunning bottle-nosed dolphins while you canoe along the creek and bay, fishing some red drum and snook. Your kids can romp around the playground while the adults relax and enjoy lunch at the covered picnic areas. Once your kids have gotten their fill of play, take the family over to the nature center for a bit of ecology education, interpretive exhibits, and live fish, snakes, and turtles displays. This park is an all-encompassing space your whole family will cherish.
Parks & Trails
For a leisurely day complete with a picnic and a short .17-mile boardwalk trail, head to McKay Bay Nature Park Trail. This destination is recognized as a natural avian sanctuary and is perfect for passive bird watching and wildlife observation, seen best through the observation tower or bird viewing station. The hiking trail weaves through the mangroves toward the expansive mudflats of McKay Bay. A paved 1.25-mile multipurpose path winds throughout the park and circles the peninsula to the south. To savor every moment, bring a picnic basket with your favorite treats to enjoy in this 38-acre nature preserve.

The McDill Trail at Gadsden Park is an excellent location for a family-friendly day outdoors. This park has a 1.47-mile paved path with two loops, one for pedestrians and the other providing a children's play area. Amenities include covered picnic shelters, multi-use ball fields, a dog park, a playground, and a fishing lake. Gadsden Park is home to the Interbay Little League, filling the park with proud parents on the weekends, while adult softball and kickball leagues are offered nightly. Relax and reflect by the lake, try your hand at softball, bring your pup to the dog park, and experience all the beautiful offerings of Gadsden Park.

Al Lopez Park features a 1.2-mile paved and lighted multi-purpose trail with a host of amenities. The nature trail weaves through a wooded area featuring picnic shelters, grills, fitness stations, two ponds, fishing piers, a community center, and a dog park. Robert Calvo's steel and wood pedestrian art piece and bridge, Arcade, is part of the path. This local park is exceptional for anglers, families, and dog lovers alike.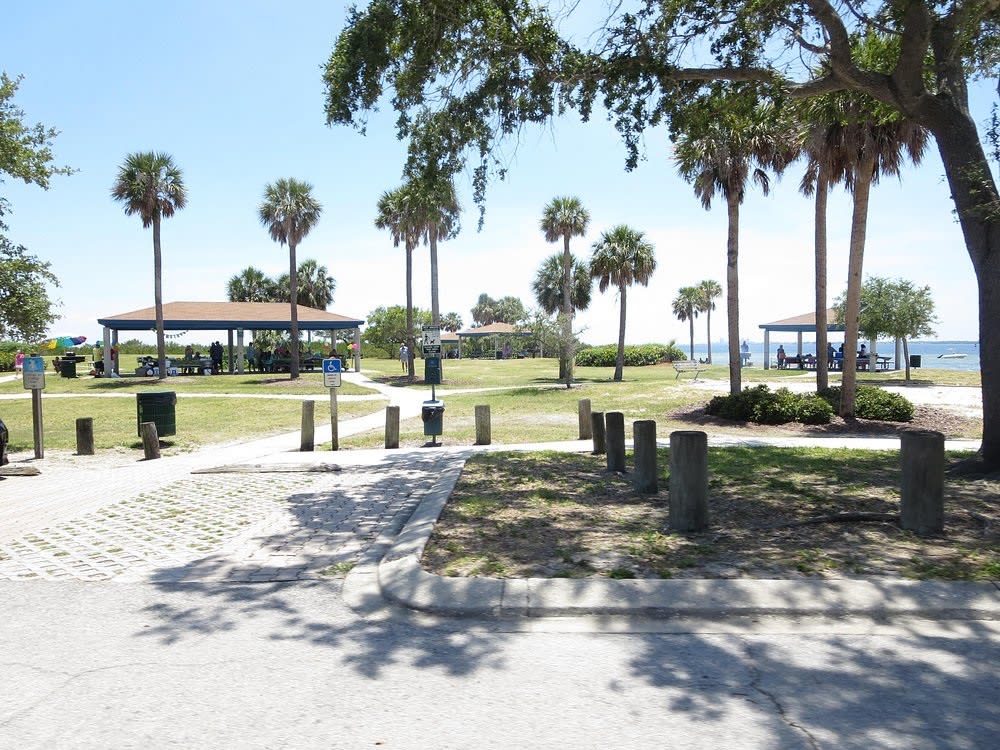 Picnic Island Park, credit: Tripadvisor
As an expansive waterfront nature area, Picnic Island Park is an exceptional location for your kin. Your kids will cherish the sandy playground and building sandcastles on the beach, while the adults can play some sand volleyball and disc golf. A bonus dog beach is located by the boat ramp and pier. Bring some burgers and hot dogs to cook up on the grills, get out on the water via the mangrove tunnel canoe and kayak launch, or get fit with the help of the Energi Total Body Fitness System. At this park, you can bring your family out for an active day trip, complete with various activities and ocean breezes.

Cotanchobee Park is located in downtown Tampa along the Garrison Channel. The 4.5-acre park features a pier and a playground, and a splash pad for your little ones. The canoe launch boasts stunning nature views of mangroves and the Garrison Channel. Jog, stroll or skate along the lighted Riverwalk, ending at the Tampa Bay History Center and Columbia Cafe.

Pay your respects to American heroes and natives of history's past at the two significant features of Cotanchobee Park. Native-American artist, Bob Haozous, created a stunning stainless steel and bronze sculpture in honor of those who have passed. Heroes Plaza is a tribute to war veterans, police, fire, and emergency responders who lost their lives protecting American citizens. Cotanchobee Park is an exceptional location for reflection, passive recreation, and taking advantage of the Garrison Channel via an aquatic vehicle.

Once you have fallen in love with Tampa's vast offerings and further seek a Tampa luxury home, contact Tampa realtor Brenda Wade. Brenda's expert team will aid you in finding the perfect Tampa, Florida, real estate where your family will create lifelong memories.