A suburb of Tampa, Lithia is a unique little area with beautiful weather, lots to see, and some of the best opportunities for outdoor enthusiasts to get out and enjoy nature. If you are one of the lucky owners of homes in Lithia, FL, and are looking for ways to get out and have fun in the great outdoors, consider these nearby options.
1. Visit Alafia River State Park
Mountain biking, horseback riding, and hiking are just a few of the outdoor activities you can participate in when you visit Alafia River State Park. This reclaimed phosphate mine has stunning elevation changes and more than 20 miles of trails that wind through flatwoods and forests. Water enthusiasts can also enjoy fishing or canoeing at one of the many lakes throughout the park or on the south prong of the Alafia River. Complete with picnic spots, a playground, and a full-service campground, this park is the perfect weekend getaway for those who own homes in Lithia, FL.
2. Go to Alderman's Ford Conservation Park
Another park option for outdoor lovers who own nearby Lithia real estate is Alderman's Ford Conservation Park. One of the most popular canoe spots in the entire state, this park has a 1.9-mile paved loop that runs along the north and south prongs of the Alafia River and is ideal for hikers, bikers, and those who just want to enjoy a stroll on footbridges beneath giant cypress and oak trees. This is also an ideal location for bird-watchers who want to get a glimpse of some of the birds in the Tampa area, such as the reddish egret, common tern, and piping plover.
3. Spend Some Time in Lithia Springs Park
Swimmers with homes in Lithia, FL love coming to Lithia Springs Park for its natural springs, which flow year-round at a refreshing 72 degrees. Swimmers can sign up for a four-hour time slot that limits the capacity to 200 people at a time, ensuring that everyone has plenty of room to enjoy the springs. After swimming, visitors can enjoy hiking on the woodsy trails and enjoying the river cypress swamps and a variety of unique plants. For those who want to spend a little extra time in nature, the park has 45 campsites that range in size from 14 feet to over 100 feet.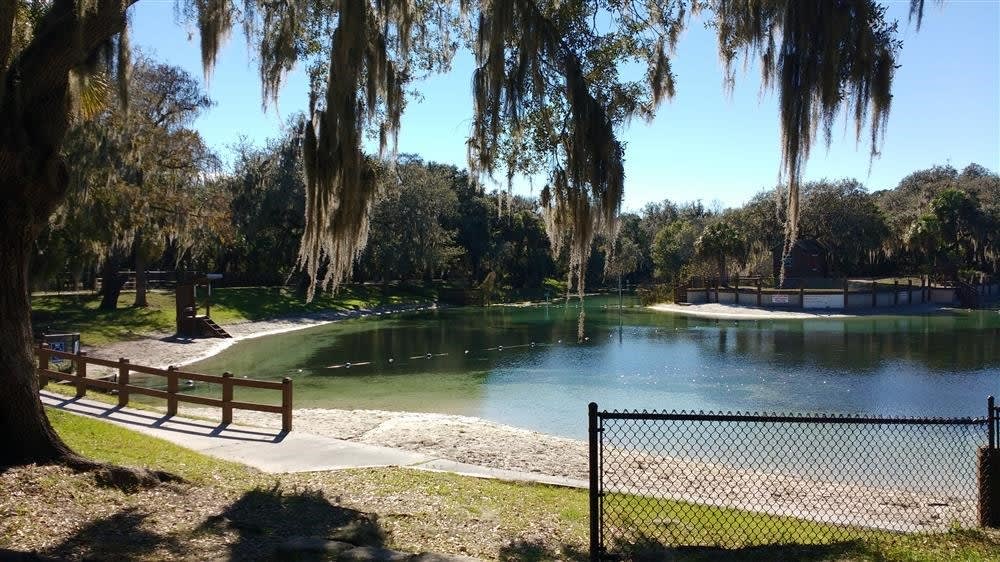 Lithia Springs, courtesy of Keel-Haulers Canoe Club
4. Make a Trip to R & R Ranch
A family-owned and operated horse ranch, R & R Horse Ranch offers interaction with ponies as well as guided horseback riding. Owners of homes in Lithia, FL, also love this local gem for their horse camps that include a daily riding lesson, hayrides, petting zoo, and instructions on how to care for horses and other farm animals.
5. Put FishHawk Creek on Your To-Do List
FishHawk Creek is a 3,286-acre nature preserve that gives visitors an opportunity to see ospreys (also known as fish hawks) in their natural environment. In addition to seeing plenty of wildlife, those who come to FishHawk Creek can also spend time walking or hiking the loop. Habitats present at the nature preserve include Florida scrub, sandhill, xeric, and pine flatwoods. In addition to seeing the beautiful osprey, visitors may also be treated with a sighting of deer, armadillos, or one of the hundreds of different varieties of birds.
6. Take a Short Drive to Zoo Tampa at Lowry Park
Though it may not be located in the backyard of those who own homes in Lithia, FL, the Zoo Tampa at Lowry Park is well worth the short drive. Moms can stay fit while enjoying the animals by joining Fitness in the Wild stroller club, and kids can feed a variety of wild animals like the Indian Rhino. The whole family can even get an up-close-and-personal encounter with a Florida Manatee. The zoo also has a variety of fun events, including Breakfast with the Animals on Saturday mornings, regular Zoobrews beer tasting events, and the annual Karamu Champions for Wildlife gala.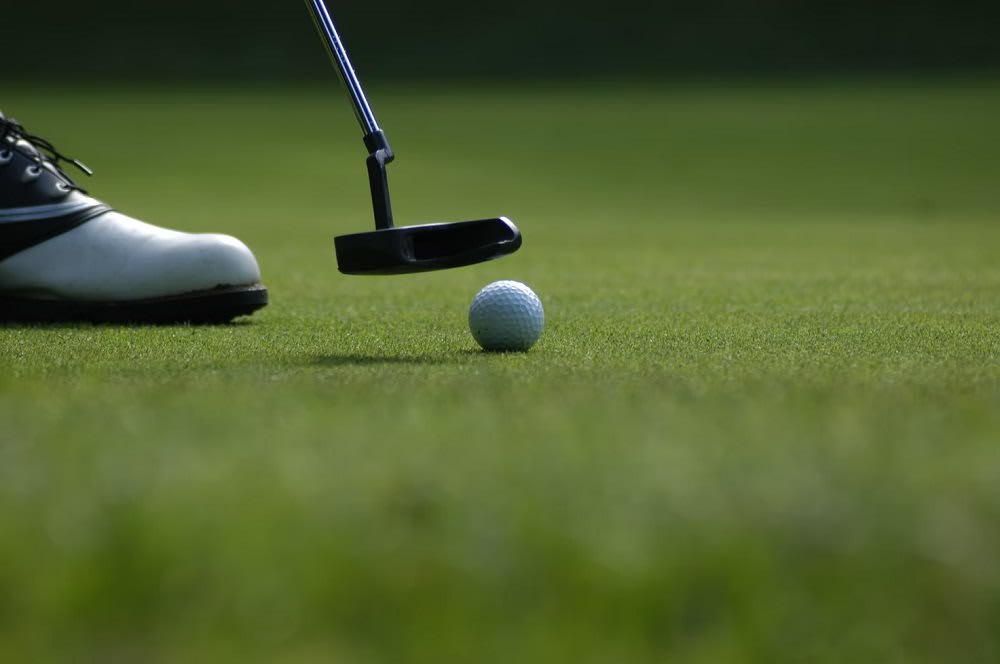 7. Book a Round of Golf at Buckhorn Springs Golf and Country Club
Why not enjoy nature while also experiencing one of the premier golf courses in the Tampa Bay area? Located in Valrico, the Buckhorn Springs Golf and Country Club is the oldest private golf club in the area and features breathtaking views from the highest elevation in the county. After taking in all that nature has to offer on this immaculately maintained course, you can head inside for seasonal entertainment and delicious meals or enjoy some time poolside. Owners of Lithia real estate love being members of this nearby club and find there is always something to do both indoors and outdoors with their families.
8. Check Out Apollo Beach Nature Preserve
Of course, those who live in homes in Lithia, FL, always have the option to go to a beautiful nearby beach to enjoy nature, and Apollo Beach Nature Preserve is one of the best. This seven-acre preserve has a 2-acre sandy beach, a nature trail, and plenty of opportunities for shoreline fishing.
Have you visited the Lithia area and enjoyed all of the different opportunities to get out and enjoy nature? Want to make this a daily experience by purchasing one of the homes in Lithia, FL, currently on the market? Reach out to an experienced local Lithia real estate agent like Brenda Wade, who can help you make this area your home.