Valrico is a residential area of Tampa located in Hillsborough County and is considered one of the best places to live in Florida. With just
under 40,000 residents
, it offers proximity to the city, with a perfect mix of suburban charm. Residents can visit nearby entertainment places like Dinosaur World (an amusement park with over 150 different life-size dinosaur sculptures) or
plenty of local parks
.
In Valrico, there is always some fun activity for families to enjoy. Of course, there is no shortage of amazing restaurants around for dining as well. From authentic German and Italian cuisine to local tastings of delicious seafood and all the beer and wine options anyone could ever ask for, continue reading to discover some of the best restaurants this quaint neighborhood enjoys.
Three Bulls Tavern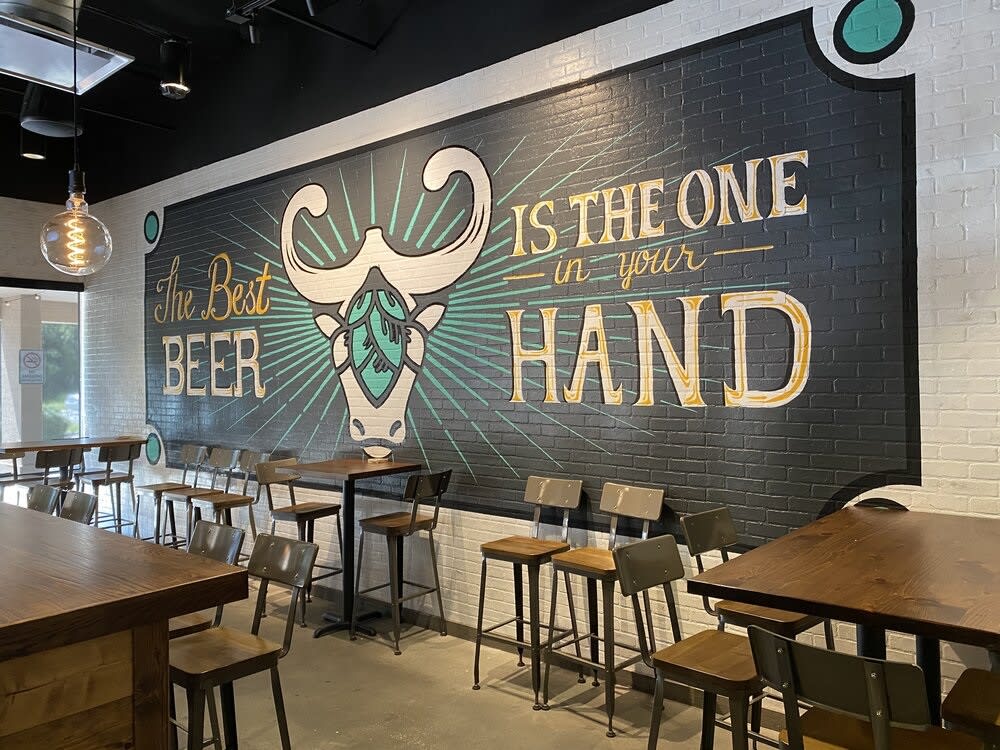 Photo courtesy of Three Bulls Tavern
Three Bulls Tavern
, located on Bell Shoals Rd. a few clicks south of Valrico, is one of the area's prevalent gathering places. They know how to cook a steak, and with eclectic fare like banh mi street tacos, deviled eggs, and calamari tacos, adventurous eaters seemingly can't run out of items to try. Three Bulls always gets its cheese right, as you might expect of a tavern. The menu is friendly to kids and teenagers, making it great for families celebrating birthdays, youth sports seasons, and the like.
The tavern is also a brewery, which is great for adult patrons, who will love the beers on tap. Three Bulls makes 10+ different beers; the rye ale and rose ale are the stars, and the supporting cast comprises Belgian- and Scotting-style ales. Further down the menu are imports categorized as fruit-forward and hops-forward; the rotating roster of guest brews usually includes gluten-free options from sources like Omission in Portland, plus specialty brews from far-flung brewers in places like Luxembourg, Belgium, and rural Michigan. Come for the game, and stay for the beer.
The Stein & Vine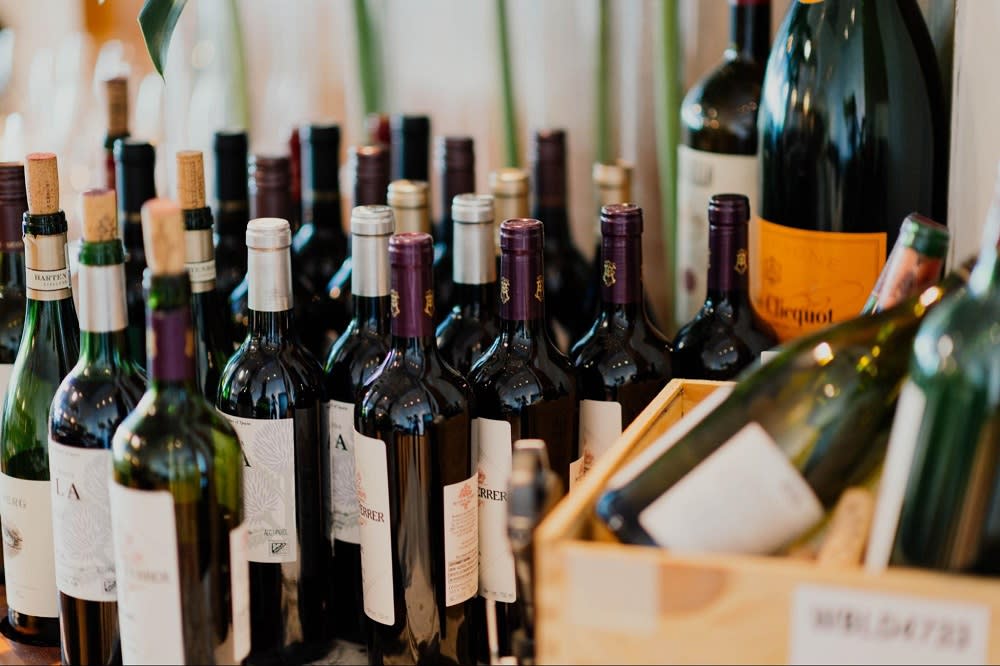 The Stein & Vine
is a friendly local wine bar, craft beer taproom, and restaurant located minutes from Valrico, Florida. Opened in 2012 by Ty and Lacey Mathis, this 'pub' boasts more than 100+ different bottled beers and 40 rotating craft beers; if fantastic beer options don't sound enticing to you, they also offer over 35 wines to choose from. Order the Hop Silo IPA, filled with a symphony of fruity flavors like mango, guava, pineapple, citrus, and stone fruit, as well as subtle herbal notes, and brewed in the Yakima Valley. Or perhaps you'd like to try a Belgian-style beer— the Abbey Series Quadruple—a mix of rich, dark, and complex flavors of specialty malts, plums, cherries, raisins, dates, and aromas of caramel and chocolate.
Once you're at this chill, woodsy bar, the reasons for its popularity are obvious. With a food menu inspired and carefully crafted every day by Chef and Owner Ty Mathis, patrons can always expect creative, new fare and regular daily favorites to dance across their palettes. With exciting dishes like the Jalapeno Shrimp Popper Burger— shrimp patties topped with a cream cheese jalapeno/bacon/green onion blend and toasted on a sweet challah roll with lettuce and tomato— you will never be hungry after leaving this beloved neighborhood establishment.
Taste of Berlin Restaurant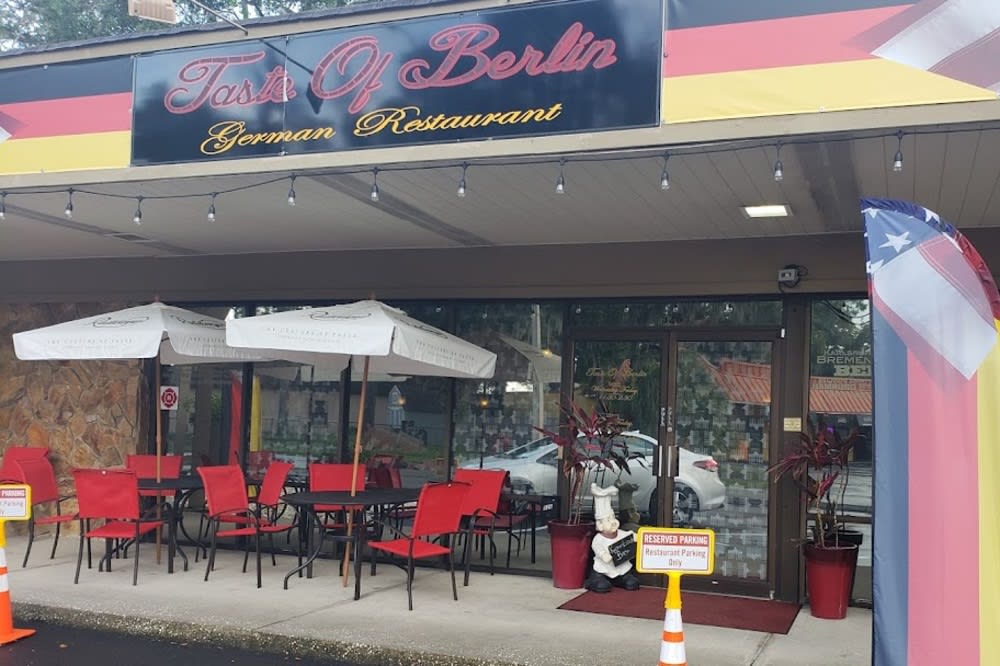 Photo courtesy of The Taste of Berlin
In this casual hangout, you will find popular German dishes such as Wiener schnitzel, sauerbraten, and bratwurst, on top of all the imported draft beers to delight any brewing enthusiast.
The Taste of Berlin's
delicious German cuisine offers a changing menu with seasonal and regional German specialties on their small but expertly crafted menu. Customers will never be bored coming here to try delicious dishes. Taste the Rindergulasch (beef tips in a savory sauce with homemade red cabbage and homemade spaetzle) or order a classic Schnitzel "Berlin" (breaded pork, pan-fried and topped with homemade green peppercorn sauce, red cabbage, and bread dumplings).
The service here is so friendly and welcoming, and every day the team is eager to treat you and your family to a unique but traditional dining experience that shares a small slice of German culture. Customers can enjoy many options, from different draft beers, wines, and even some French beer. This authentic hangout has secured its place in the heart of many locals. Soon enough, you will find yourself returning with a passionate "Hallo!" for their delicious apple strudels and chocolate cakes, and don't be surprised if you start craving their unique plum cakes too!
Allegria Italiana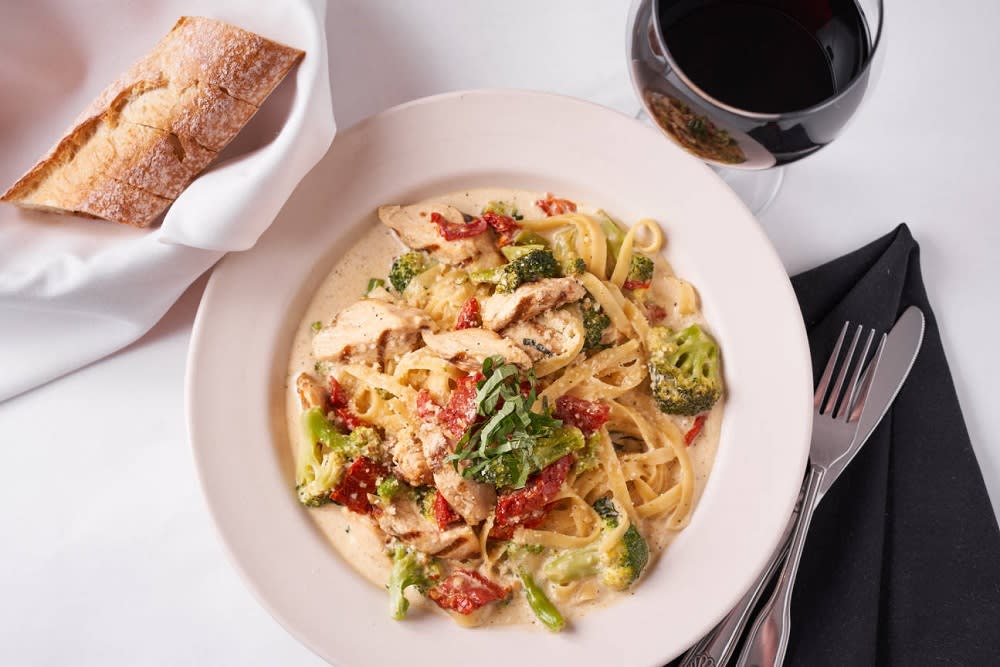 Photo courtesy of Allegria Italiana
This unique restaurant introduces a modern concept along with more traditional pasta dishes at an affordable price. Owned and operated by the Dragonetti family, this restaurant brings decades of expertise and passion to cooking authentic Italian cuisine. Try out some of their Gnocchi Bolognese—homemade potato dumplings in a ragout of beef, a delicious red wine tomato sauce, with parmesan cheese. Or try out a classic staple like Linguine Carbonara— a flat spaghetti with pancetta bacon, roasted garlic, onions, egg, and parmesan cream sauce.
After touring the
homes for sale in Valrico
, Florida, come in to celebrate buying your future dream home with a delicious, professionally prepared meal that will transport you to the rolling hills of Italy from the first bite. With no shortage of fantastic dishes to choose from, like a delectable Astice and Crab Ravioli to a mouth-watering Ossobuco over Saffron Risotto, the traditional Tuscan recipes at Allegria Italiana will soon transform you into a regular striding through their doors with a resounding "Ciao!". Wine enthusiasts will adore the in-depth drink menu here, boasting imported wines from famous regions like Tuscany, Puglia, and Risata, but the list does not stop there. The restaurant offers wines from the likes of Argentina, New Zealand, and California, too.
Are you ready to start looking at all the beautiful homes for sale in Valrico, Florida? Contact a local expert like the
Brenda Wade Team
for professional advice and guidance on how to get started.