The Tampa suburb of Valrico, FL, is growing quickly. In this community of over 10,000, there are multiple new construction projects currently underway — and more are scheduled to begin! Considering the shortage of available homes for sale in Valrico, such development is great news. If you haven't been able to find the right Valrico real estate for you, building one might be the perfect solution. When you build your home, you can choose your flooring, wall colors, countertops, fixtures, and all those details just the way you want them. Of course, with choice comes the work of decision-making and executing your plans.

To help you make an informed decision about building a new home in Valrico, we've gathered some communities currently offering new construction. This isn't an exhaustive list, but hopefully, you'll get started on the right path.
Why you'll want to live in Valrico
Located just 15 minutes from Tampa's city center, Valrico is a suburb inside the greater Tampa Bay Area. Residents love Valrico's proximity to both the urban core and the Bay's stunning beaches, with the half-hour away
Clearwater Beach
a local favorite. The soft, white sand stretches for three miles, while the water is calm, clear, and perfect for swimming or water sports. Within Valrico's city limits, there are three golf courses and three parks where locals can enjoy hiking, swimming, kayaking, camping, and team sports.
Valrico's schools draw many families to the area, making it a close-knit, family-friendly community. Homes in Valrico, FL are affordable and high-quality. Surrounded by parks and gorgeous Floridian trees, Valrico can sometimes feel restfully rural, although grocery stores, shops, and entertainment are easily accessible.
Why choose new construction?
The primary reason homebuyers choose new home construction is so they can customize the home to fit their needs. While they could choose to remodel their current home, a new build offers the most modern conveniences and personalization. New homes for sale in Valrico, FL are built with the latest construction technology and energy-efficient features, which saves owners money while keeping them comfortable. New homes also require less maintenance, as everything is fresh and in optimal condition.

Newly constructed homes are typically more expensive than formerly-owned homes. If getting the most square footage for your budget is your primary goal, new construction might not be your best option. New construction also has higher move-in costs, as owners typically need to furnish all of the appliances and other features. However, if you're in for the long haul, a newly built home will last a lot longer. Since it's built and furnished to your specifications, you'll be able to enjoy an excellent quality of life for decades.

KB Homes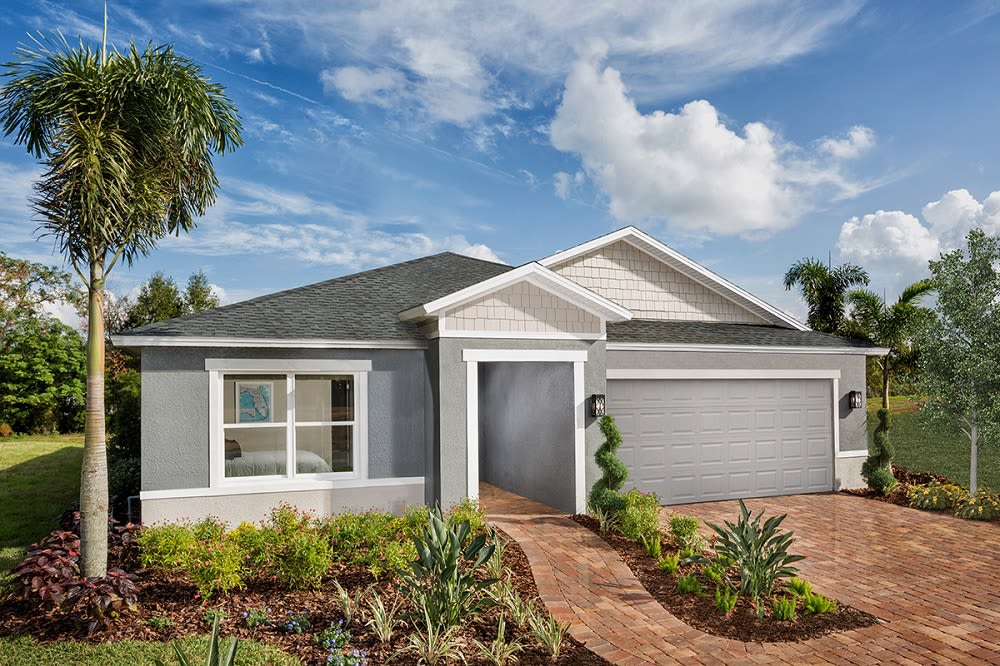 KB Homes
specializes in building homes suited to the homeowner and offers one- and two-story floor plans. Both feature modern kitchens with an island and an open floor plan with large living room space. All master bedrooms have walk-in closets, and every property that K Homes builds is Energy Star-certified.
Depending on the floor plan you choose, the home's loft or den can be converted into a workout studio or home office. New homes for sale in Valrico, FL have larger lots available, which allows for more space for enjoying the outdoors — consider building an outdoor dining area. Currently, KB Homes is building in neighborhoods close to Medard Park.

Pulte Homes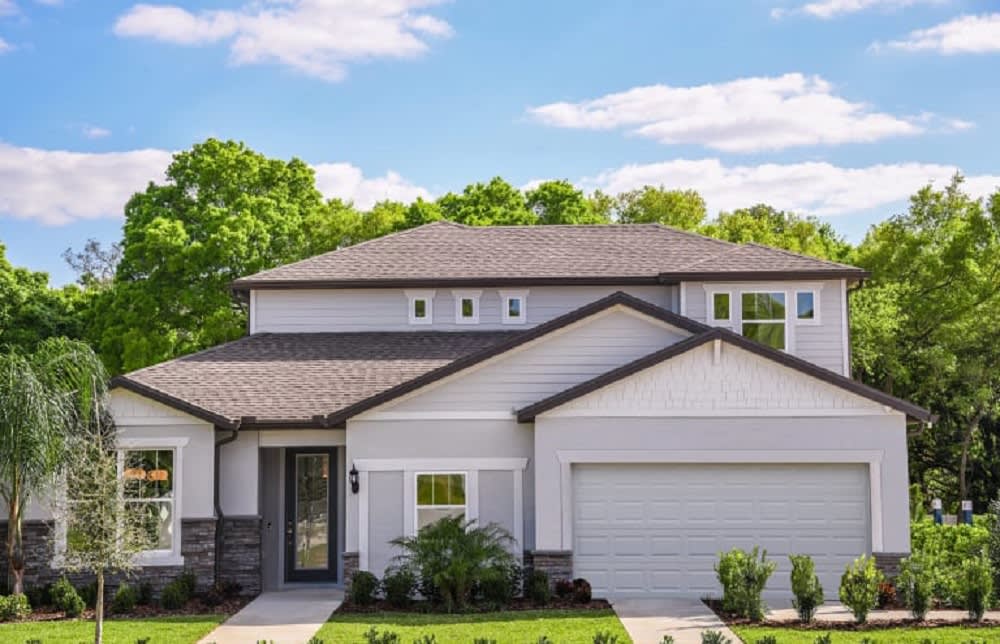 Pulte Homes
is currently building in Valrico's Summitview, Valri Forest, Willowbrooke, and The Highlands neighborhoods. Their homes in Valrico, FL come with a 10-year structural warranty, which is just one indicator of their dedication to quality construction and customer service. Pulte Homes provides options for personalizing your home to fit your needs, such as adding a three-car garage. All homes are pre-wired for smart home technology.
Pulte Homes offers seven different floor plans to choose from, starting at $485,000. The layouts range from a 3-bedroom, 2.5-bathroom with a two-car garage to a 6-bedroom, 6-bathroom floor plan with a three-car garage. All are open-concept homes with modern kitchens and spacious islands. They also have built-in areas for working or learning from home.

Homes by WestBay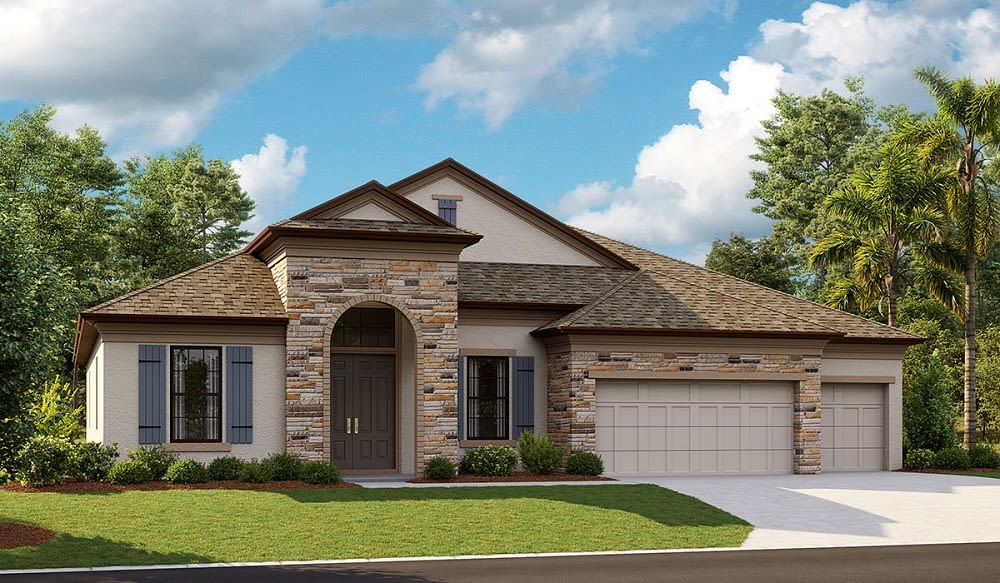 Northwood Estates is one of Valrico's newest home communities, built by the developers at
Homes by Westbay
. Northwood has a gated entrance, large parks — including a dog park — and four different floor plans, which start at $614,000. Some are currently under construction and will be ready for quick move-in soon. Or, you can choose a floor plan and customize it to your needs. Most properties are 5-bedroom homes with at least 4-bathroom plans and three-car garages.
The Key Largo II floor plan has a formal dining room and a den and is the perfect combination of the open floor plan and dedicated spaces. The kitchen has a large island, a built-in wine refrigerator, a spacious pantry, and two ovens. The breakfast area offers seamless entry to the glass-enclosed outdoor patio. With plans like Key Largo II, new homes for sale in Valrico, FL are filled with luxurious amenities.
Your expert in new homes in Valrico, FL
Building a new home takes time, and there are often unforeseen circumstances that can cause delays. Timing the sale of your current home to meet the timing of your newly-constructed home can be challenging. Working with an experienced agent who understands new construction will help you manage your timeline, and you'll benefit from their strong understanding of the current real estate market.
Experienced real estate agents know the current pace of real estate and can forecast how long it might take for homes in Valrico, FL to sell. Of course, there are often challenges that no one has control over, but your real estate agent will be at your side to help you. They can also help prepare and market your home so it's ready to sell at its highest value.
If you have questions about buying new construction or selling your home, the team at
Brenda Wade Signature Realty Associates
is happy to help. Brenda and her team are experienced Tampa-area real estate agents who enjoy helping their clients meet their real estate goals. They'd be happy to assist you with buying or selling residential property, investment real estate, and vacation homes.
Contact Brenda Wade today!