If you dream of spending days out on the water, soaking in the sun, and swimming in the bright blue expanse, South Tampa is one of the best communities for you. Whether you're a sailor, fisherman, or just enjoy a pleasant ride on the serene expanse of the Bay, there is a vast array of great options for recreation and leisure that residents of the region can explore.

It's no secret that South Tampa is one of the Gulf's best, most desirable residential communities. The area is popular for its excellent shopping options thanks to charming boutiques and local artisans alongside high-end national retailers, so everything you could need is close by. The city is also home to world-class dining options, including enticing international fare, Caribbean-inspired specialties, and much more.

But among the luxury amenities and lifestyle the region offers, perhaps the most defining facet for many residents who want to live in South Tampa is the area's access to incredible beachgoing, swimming, and boating opportunities. The Bay is Tampa's most iconic natural feature, and it has created a culture that values watersports, fishing, and simply relaxing to the sound of soft waves — providing you with plenty of amazing ways to spend your time in and around the city.

Situated in convenient and gorgeous locations along Tampa's waterfront, boating and yacht clubs are extremely popular among residents. Each provides different benefits, amenities, and conveniences — but all offer you a gateway to a sought-after part of the Florida lifestyle. If you're looking to live in the South Tampa area and want to be immersed in the local culture, there's no better way than to hop on a boat and spend a day on the water with family, friends, and neighbors.

Whether you're already a South Tampa resident or looking to make the move, there's bound to be the perfect club for your needs. We've collected some of the best boat and yacht clubs in the South Tampa area to help you make the choice. Enjoy the Tampa lifestyle, and get out on the water!
Freedom Boat Club - Hula Bay
Freedom Boat Club is a popular chain of boat clubs in the greater Tampa and gulf area, offering residents access to a variety of great amenities at each of its many beautiful locations. There are two locations close to South Tampa, the first of which is the excellent Freedom Boat Club - Hula Bay. Located on the gorgeous waters of Old Tampa Bay and right near Gandy Bridge, the Hula Bay club offers stunning views and a variety of great recreational and fishing boats that can be reserved by Freedom Boat Club members. Part of what makes it such a popular choice is that Freedom Boat Club offers all the best of a boating lifestyle without the expenses of maintenance and repairs that come with owning a vessel yourself, making it an affordable, fun, and low-stress option for residents who want to spend their days on Tampa's iconic bay without the high price tag.

Along with convenient highway access to get to and from the club for a day enjoying yourself on the water, you'll also find great restaurants nearby. Enjoy the waterfront views, delicious cocktails, and island-inspired fare at the Hula Bay Club, or stop by popular, boat-and-land accessible restaurant Salt Shack.
Freedom Boat Club - Harbour Island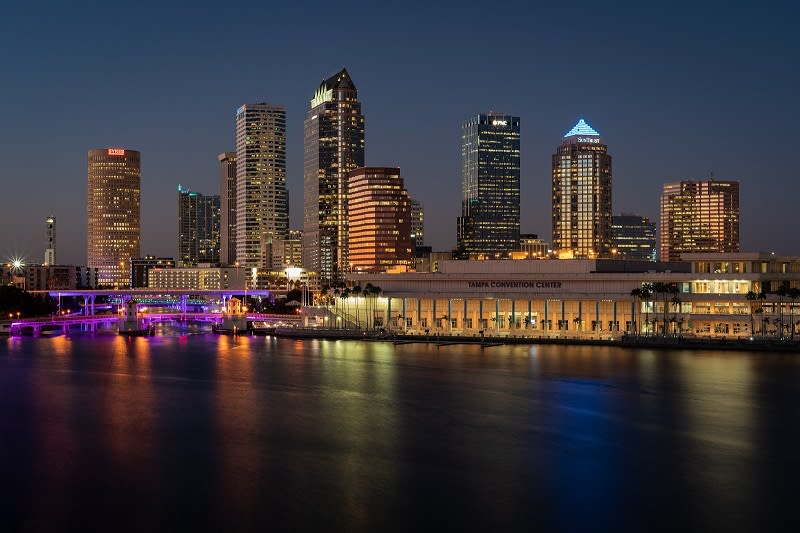 The second Freedom Boat Club location near South Tampa is Freedom Boat Club - Harbour Island. It offers the same great ease of use and variety of boating options with a more central, urban location. Since this Freedom Boat Club is closer to the city's bustling Downtown, it provides access to the thriving energy of the harbor and tons of great shopping and dining options to enjoy. After spending a sunny day on the boat unwinding in nature, you can head into the heart of the city and enjoy a laid-back cocktail, delicious meal, and even live music with friends.

At the nearby Channelside Bay Plaza, you'll find great spots for a night out to meet up with friends and relax, like at the lively, casual atmosphere of the Fermented Reality Biergarten or the high-end bowling alley and eatery at Splitsville. Other popular destinations like the Amelie Arena, Cotanchobe Fort Brooke Park, and The Florida Aquarium are also just a stone's throw away from the club, making it a great choice for South Tampa residents who enjoy exploring the city's center.
Davis Island Yacht Club
The Davis Island Yacht Club is one of the most popular choices for Tampa-area sailors in particular. This private and member-owned club is situated on the southern tip of the Davis Islands and offers a variety of great programs for its community of long-time and new members. Members can participate in the club's youth sailing organization, which provides instruction to many children each summer, enjoy the thrilling sailing races the club hosts, and make use of its gorgeous cruising fleet. The surrounding islands themselves boast neighborhoods full of gorgeous, modern homes, making this club perfect for residents of the islands who want a short drive as well as those commuting in from elsewhere in South Tampa.

Nearby is the Peter O. Knight Tampa International Airport, as well as gorgeous parks to spend some time before or after your excursion, like the Davis Islands Beach and the pet-friendly Davis Islands Dog Beach. You can also enjoy plenty of great restaurants right near the club, including Margaritas Mexican Restaurant, Farrell's on the Island, and Molly Malone's.
Tampa Yacht and Country Club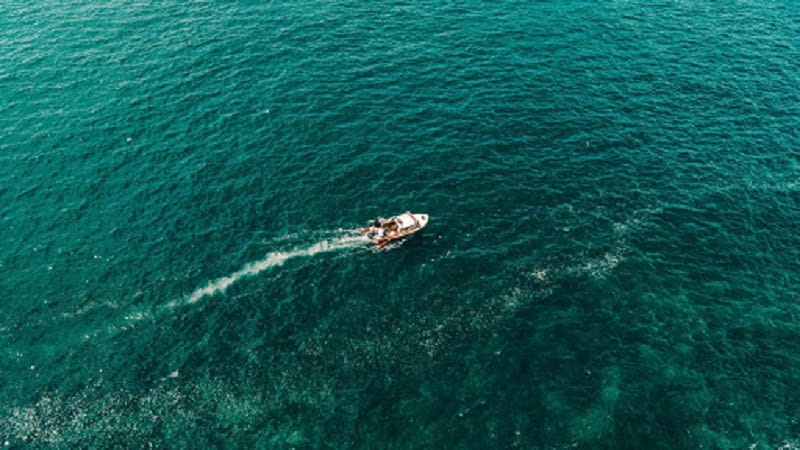 The Tampa Yacht and Country Club is one of the region's oldest and most well-regarded clubs, having been in operation since 1904. Located at Ballast Point, the club features a variety of great amenities and is one of the top choices for boaters in the area. The slips in its marina are highly sought-after thanks to the club's respected history and gorgeous location. But its access to Tampa Bay is just one of the many things that makes membership so desirable—and there are many more amenities to enjoy.

Members get the benefit of many great features: the club boasts world-class tennis courts for practice, play, and instruction; a large, heated swimming pool with a professionally-coached youth team that members' children can join; large stables with on-staff equestrian experts for instruction and care; and events and social activities for members to get to know one another and spend time enjoying the beautiful club grounds.

You can also venture into nearby Ballast Point Park and Ocean Park, situated just north of the club grounds, and also featuring stunning waterfront views and recreation facilities. The club is close to great local restaurants like waterfront favorite Taste of Boston, known for its fresh seafood and friendly service, and Bayshore Mediterranean Grill, which serves classic Turkish dishes in a casual atmosphere.
Westshore Yacht Club
One of the most luxurious boating clubs near South Tampa is the Westshore Yacht Club, where you'll find the 149-slip Oasis Marina. This private, gated club features 24/7 security and is perfect for those seeking more than just the average marina. This is a truly high-end club at which to meet like-minded boaters and enjoy an array of great amenities.

The Westshore Yacht Club prides itself on providing an all-inclusive experience for its members. Everything you need to relax and unwind is right on the grounds. Take a dip in one of the two gorgeous swimming pools, spend a day getting pampered at the on-site members' salon/spa, work out at the fitness center, hang out in the calming member's lounge, and more. You can even enjoy great meals without ever leaving the club thanks to the excellent restaurant and tiki bar, which will even deliver straight to your boat in the marina.

The club has convenient highway access near Gandy Bridge on the western end of Tampa, with an easy drive to both Downtown and St. Petersburg. Near the club, you'll also find popular local restaurants like Hawaiian-inspired Hula Bay Club and open-air restaurant Salt Shack to enjoy when you want to venture beyond the grounds.
Making the move to South Tampa?
There's so much to love in South Tampa — especially for avid boaters. Tampa Bay is perfect for those who love all the joys of life on the water, and the many revered clubs in the area provide the benefits and convenience needed to make your days on and near the water more enjoyable than ever before.

South Tampa offers some of the best in true Florida living, from sprawling luxury homes to high-end condos with all of the best amenities. Whether you're looking for an incredible view, a convenient location, or water access, our team at Wade Realty can help you discover the perfect property at the right price. We have the experience and skills needed to help you secure your dream home. If you need a trusted real estate agent in Tampa, Florida, get in touch with the Brenda Wade Team of Tampa real estate experts today.