Are you getting ready to list your house among other homes for sale in Valrico FL in the coming months? With median home prices that are up 12.4% since June of 2020, homes selling for an average price above listing, and with the median number of days on the market below the national average, Valrico is giving all indications of a hot seller's market. This is good news for those who are preparing to list, but it doesn't mean you don't have to take steps to ensure your home can compete against others on the market. If you are considering upgrading your home prior to listing, consider these upgrades with high ROIs.
1. Replace the Garage Door
Your garage door is a major component of your curb appeal—especially if your garage faces the street. If your door is damaged, faded, or just looks dated, it can have a negative impact on the first impression of potential buyers. Homes for sale in Valrico FL with brand-new garage doors are seen as more secure and better taken care of than those that have outdated doors. Though this is not an inexpensive project — a new garage door costs around $4000 - it will boost your ROI and you are likely to get back 94% of your investment when you sell.
2. Complete a Minor Bathroom Remodel
Since the pandemic struck, it's more important than ever to buyers of Valrico FL real estate to have a bathroom that is a sanctuary where they can renew and rejuvenate. If your bathroom already has a large, open floor plan and just needs some updates, you can usually get away with a minor bathroom remodel that includes a new sink, tub, fixtures, vanity, tile, and paint. This type of minor remodel will cost an average of $10,000 and sellers can often recoup even more than what they spent in terms of the increased selling price.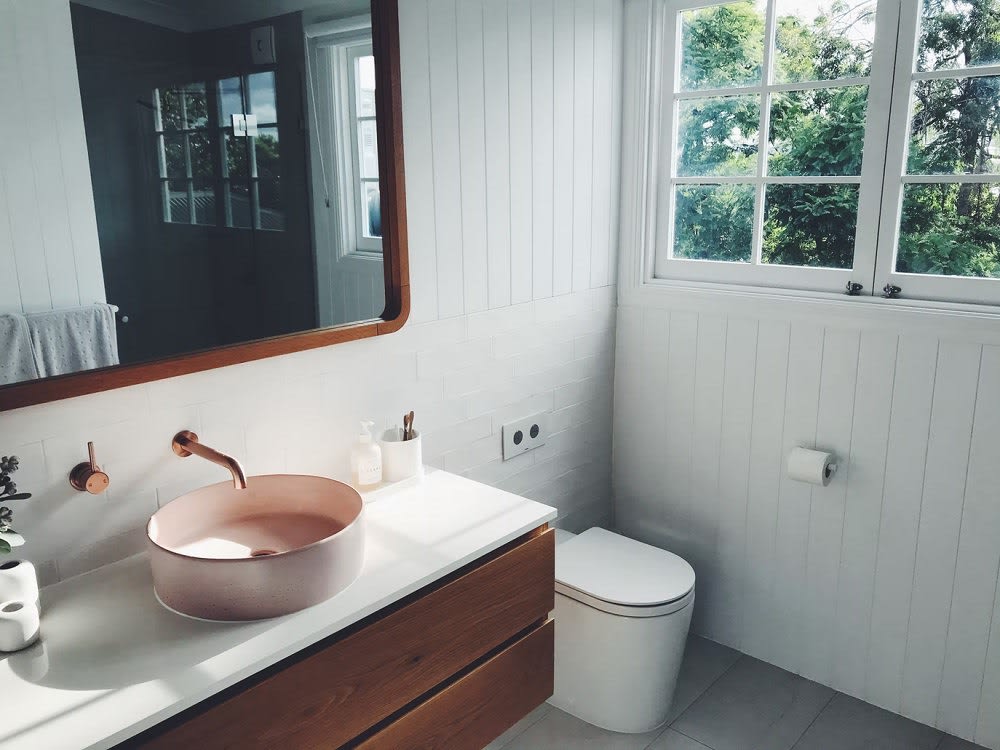 3. Do a Major Bathroom Remodel
Does your bathroom have more issues than just outdated tile and an old sink? You may need to do a major bathroom remodel that completely reimagines the space, modernizing it and transforming it into the luxury area that buyers of homes for sale in Valrico FL crave. Though these types of projects can range anywhere in price from $17,000-$30,000 (or more), you can expect to get around 73.5% back in terms of ROI.
4. Consider Remodeling the Kitchen
The kitchen is truly the heart of the home. This fact became even more apparent during the pandemic when families were unable to go out. They turned to cooking, entertaining, and gathering in this popular room. Updating your kitchen to ensure it's functional, aesthetically pleasing, and set up so the new owner can easily cook while spending time with friends and family is one of the best ways to make your home stand out. A minor kitchen remodel, which includes new countertops, flooring, cabinets, and lighting, averages a cost of $26,000 and recoup around 72% of your investment. If you want to take that a few steps further and do a major upscale of your kitchen that involves a complete redesign of the space, you could be looking at costs that soar into the $125,000 price range. Though the 53% return on investment may seem low, it may be a necessary project to attract your ideal Valrico FL real estate buyer.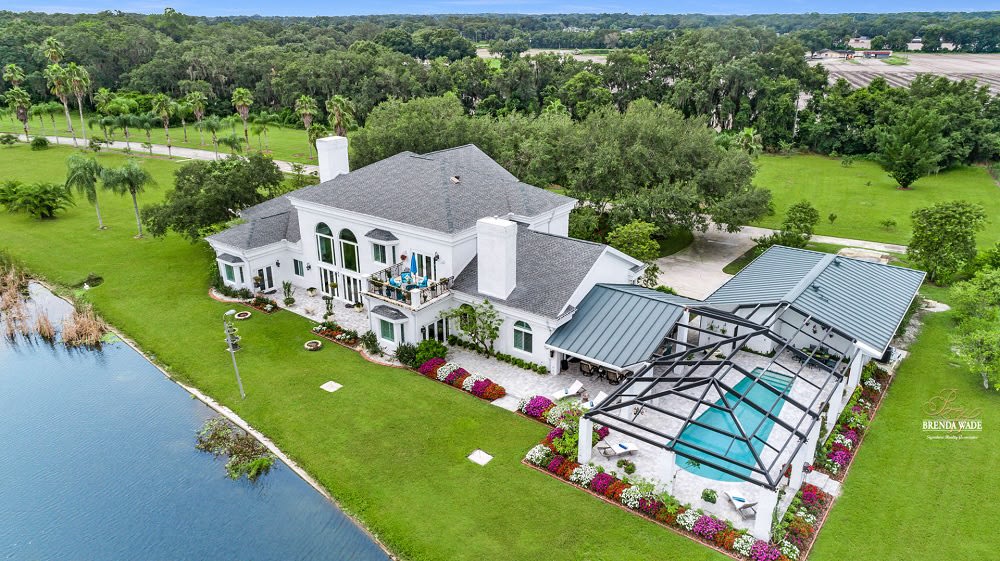 5. Replace Your Windows
Homes for sale in Valrico FL with updated windows are not only safer, but they are also more energy-efficient and look better than homes that have older windows. Not only will this update increase the attractiveness of your home, it will also help you save on utility bills while you attempt to sell it. The average cost of replacing ten 3x5 ft windows is around $97,000 and you can expect to get back around 90% of that cost when you sell.
6. Increase and Enhance Outdoor Living Space
Those who are interested in homes for sale in Valrico FL want to spend as much time as possible outdoors and are looking for houses that are conducive to this type of lifestyle. You can enhance your outdoor living space and increase your selling price by adding an outdoor fire pit (average cost of $6000 for one with a gas burner, $4000 of which you'll get back), investing in an outdoor kitchen (average cost of $14,000 with an estimated $10,000 return), or refreshing your landscape with natural stone planters or installation of flowering shrubs and trees. If you don't currently have a deck or patio, spend your money here first. A simple 16'x20' wood deck costs around $13,000 with a 76% ROI while an 18'x20' concrete paver backyard patio costs around $7200 with a 69% ROI.
7. Create a Dedicated Home Office Space
Many of those who are interested in Valrico FL real estate are still working from home either part or full time and want a home that is conducive to getting work done. You can transform a 12'x12' guest room or storage space into a home office for around $13,000. This project, while making your home much more attractive to buyers who are working remotely, will also return about 73% of your investment. You may also be able to achieve similar results with less cost by having an extra room in the house staged as a home office with a desk, bookshelves, and appropriate lighting.


Prepping your home for the market is an important step if you want to take advantage of current conditions and sell your home for the most possible money. Ready to take the next steps? Reach out to an experienced Valrico FL real estate agent like Brenda Wade for advice on high ROI projects and to assist with the selling process.