Perched on the Gulf Coast of Florida, Tampa is known for its pristine sandy beaches, idyllic climate, amusement parks, sports teams, mouthwatering cuisine, and variety of unique neighborhoods. Deciding which neighborhood is right for you can be difficult when considering moving to Tampa. But don't worry—we're here to help you figure out which community is the best for you. From South Tampa to Apollo Beach, here are some of Tampa's most promising neighborhoods that may be just the location for your next home.
South Tampa
South Tampa is one of the city's most sought-after communities to live in—and it's not difficult to understand why. This illustrious neighborhood is known for its sunny disposition and impeccable location. Nestled between the Interbay Peninsula, South Tampa grants residents some of the finest living options in the city. Here, you're within proximity to the beach and an abundance of nearby shops and boutiques located in the quaint historic district and downtown. The houses here are widely diverse and include condominiums, luxury lofts, townhomes, and houses of varying sizes and styles. When it comes to things to do, South Tampa offers plenty of options—including easy access to luxury shopping and fine dining. Berns, an elite steakhouse first opened in 1956, is well-adored by locals. Take advantage of the never-ending stream of activities taking place, from live music events to festivals to the thriving nightlife. Here, you'll find that your neighbors vary widely from singles to young families.
Lithia
If you're drawn to a more relaxed and countryside style of living, then Lithia might be just the place for you. This Tampa suburb is one of the most picturesque and naturally beautiful areas in Hillsborough County. With a rich and long agricultural history, Lithia is known for its luscious green open spaces and watering holes. Spacious, stunning houses with expansive lawns and plenty of A-list schools are some of the key components that draw families of all sizes to the neighborhood. Young professionals who enjoy a quieter lifestyle also call Lithia home. Here, you will find an abundance of outdoor recreation activities, greenery, and sunshine—letting you soak up the outdoors. Outdoor enthusiasts will love the Alafia State Park. After spending the day hiking or canoeing at Alafia, head over to Rick's Custom Meats to grab some seriously delicious sandwiches or steaks to take home and cook.
Valrico
Established in the 1880s, this small-town suburb has plenty to offer. A tight-knit community feel, friendly residents, and gorgeous homes are just a few of the things that make up the wonderful community of Valrico. In this family-friendly environment, you can enjoy easy access to local shops and quaint eateries via I-75. Valrico is also beloved for its perfect blend of a delightful rural atmosphere and nearby suburban qualities. This suburb is especially popular among young professionals and growing families. Take advantage of the multiple parks in the area, enjoy an afternoon of shopping at Valrico Commons, or stop by for Sunday brunch at The Brunchery Restaurant. Novemberfest and the Florida Strawberry Festival make living in this community extra sweet.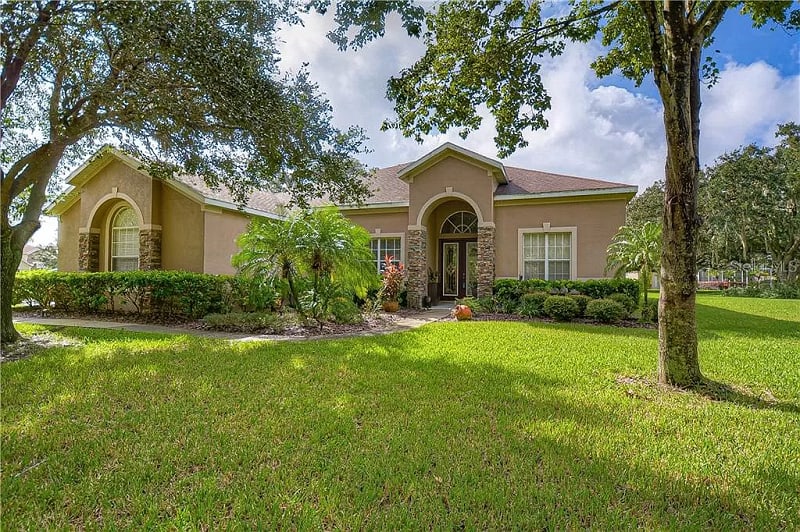 FishHawk
FishHawk is one of Tampa's most desirable neighborhoods. This gorgeous community spans over 3,000 acres and is composed of distinct villages. Known for its strides in conservation and environmentalism, FishHawk has been deemed Hillsborough County's first "green" community. Residents of this luxurious community can enjoy a wide selection of resourceful amenities. Popular common areas include the Lake House, Palmetto Club, and Osprey Club. Spend a summer night or crisp fall evening enjoying s'mores at the fire pit by the lake. You don't want to miss the FishHawk Ranch Lake House while the Aquatic Center is the perfect place to soak up the sunshine or take a dip in the water. Take advantage of the 25 miles of community trails, which you can run, walk, or hike along. If you're a fan of pizza, then you're sure to love FishHawk Pizza—a homestyle pizzeria that's a popular spot for locals. Located only 35 minutes away from Tampa, residents of FishHawk appreciate the ease of commuting to work or enjoying dinner and a night out in the city.
Riverview
Nestled only 15 minutes away from the heart of Downtown Tampa, Riverview is the place to be if you want to be close to the action. This Tampa suburb is bustling and brimming with exciting opportunities. Living here comes with some of the city's best waterside restaurants, bars, and shops practically at your doorstep. Spend a Friday night cosmic bowling at The Alley at South Shore, take your date to Datz, or check out The Regent for upcoming events and conferences occurring in the community. Spend the day exploring Bell Creek Nature Preserve, which is filled with hiking trails, outdoor recreational activities, and plenty of opportunities for bird watching. The real estate mix here primarily consists of classic and modern homes. Young professionals and families generally make up Riverview's population.
Brandon
Brandon is conveniently perched between Downtown Tampa and a more quiet, serene environment, allowing you to enjoy the best of both worlds. Its ideal location is one of the community's most appealing qualities—only 10 minutes east of Tampa Bay and an hour away from the Gulf of Mexico. This makes Brandon perfect for those who prefer to live close to the water. You will find a diverse range of restaurants, entertainment options, and indoor and outdoor activities within this vibrant community. Soak up the sunshine at Saladino Park or participate in a variety of fun activities at Westfield Brandon Town Center. The homes here range from one-story structures to two-story dwellings, attracting a wide range of residents.
Southshore
Southshore is an idyllic location where Tampa Bay meets the Gulf of Mexico. Here, adventures, top-tier seafood, and water activities abound. Perched along the southern shore of Tampa Bay, Southshore comprises a handful of communities and is one of the fastest-growing areas in the city. Head over to Sunshine Skyway Bridge to catch breathtaking vistas or stop by the Manatee Viewing Center for a glimpse of lumbering manatees. With mid-sized homes and condos, this neighborhood often draws young families and business professionals.
Apollo Beach
Nested within Hillsborough County, Apollo Beach has a population of approximately 14,000 residents. Here, you can enjoy the quintessential Florida sunshine year-round, and you're only a brief drive away from Tampa's best beaches and entertainment options. Residents enjoy a mix of suburban and rural amenities. As a constantly growing and evolving community, Apollo Beach is filled with family-oriented activities and a close-knit feel. Living here allows you to enjoy the best of small-town living with conveniences close by. Located near I-75, Apollo Beach is near Tampa, with movie theaters, beaches, and restaurants all nearby.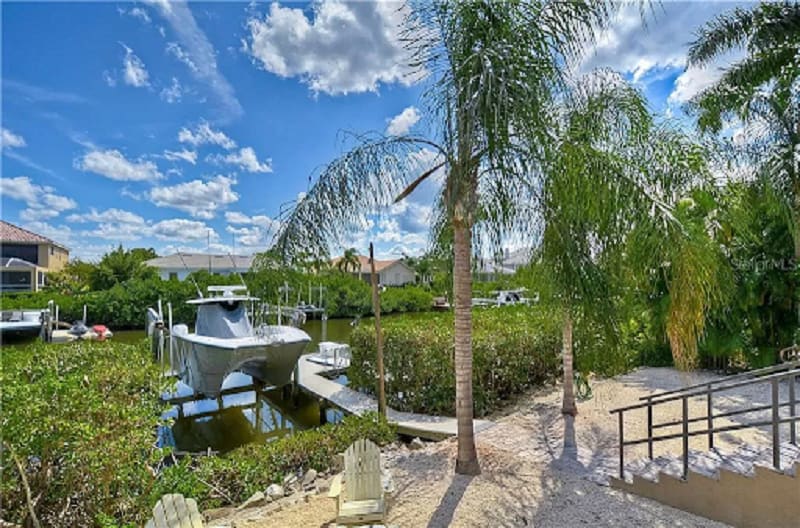 Panther Trace
This master-planned community is one of the most sought-after in the city. Located off of Highway 301 in Riverview, Panther Trace is spread over 785 acres and is composed of distinctively designed villages. The origins of this stunning community began in 2003, with development nearly finished today. Much like FishHawk, Panther Trace is intentional about preserving local nature areas and scenic wetlands. After entering the community, you will be greeted by a beautiful main boulevard lined with trees and perfectly-landscaped bushes and flowers. This gorgeous neighborhood comes with plenty of amenities: two lagoon-style swimming pools, a playground, a picnic area with a gazebo, sports courts, walking trails, and a county park. With so much to do here, it's hard to imagine ever getting bored. As well, life within Panther Trace grants you access to a handful of major routes—Interstate 75, the Crosstown Expressway, Highway 301, and Interstate 4. These highways allow you to easily access the best of Gulf of Mexico beaches, Walt Disney World, and Universal Orlando. You can also find restaurants, retail shopping, banks, and much more within a short drive of this community. The diverse real estate mix consists of townhomes and single-family residences in an assortment of styles.
If you're looking to explore Tampa homes for sale, contact Brenda Wade today. As a highly sought-after real estate agent in Tampa, Florida, Brenda serves a wide range of neighborhoods —from South Tampa real estate to Apollo Beach homes. Her expertise and commitment to client satisfaction will guide you through the homebuying process to find the perfect home for you.