Lithia is one of the most beautiful suburbs of Hillsborough County, and there's no better way to
enjoy the rural views
than over a delicious meal. Whether you're visiting this area as a calm respite from daily life or searching for Lithia real estate to call home, here are four of the best restaurants in the area.
Rick's Custom Meats
10252 County Road 39
Lithia, FL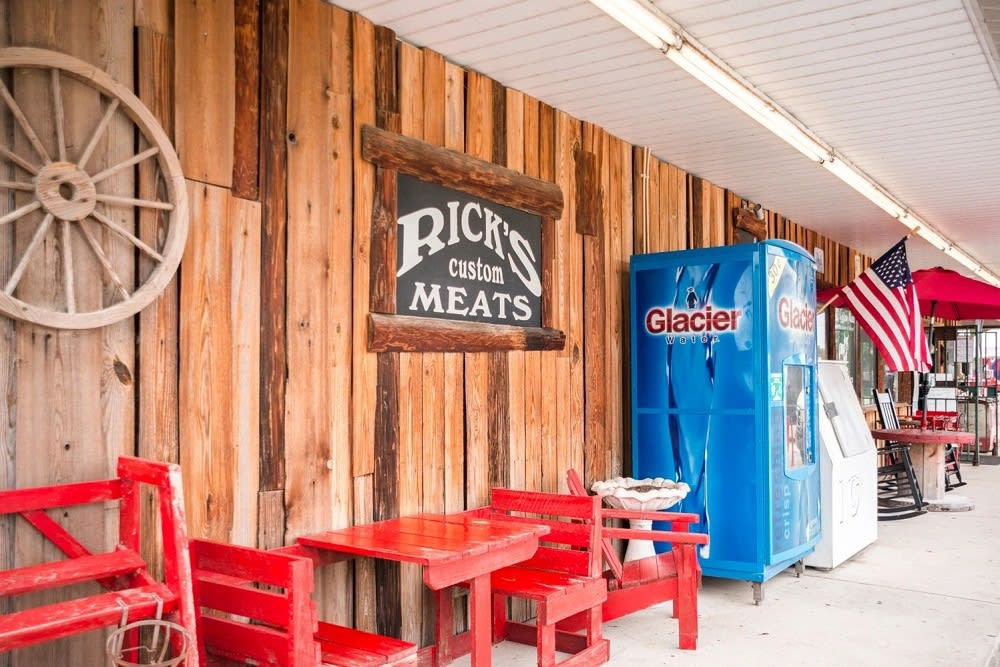 Photo courtesy of Rick's Custom Meats
Rick's Custom Meats
is more than just a butcher or a deli to the residents of Lithia. From their opening in 2003, they've offered the community a selection of exotic meats, from cuts of gator to protein options, including bison, elk, and venison. This spot is country to the core, with its wood-paneled interior, red picnic-style seating, and hunter décor. Order something to cook up at home or grab a meal to go from their counter. Rick's Custom Meats is open from Tuesday through Saturday, 8:00 a.m. to 5:00 p.m.

Those who come here can choose meat packages to take home, such as Grandma's Kitchen Favorite, a mix of chuck roast, Boston butt, pork chops, bacon, and ground chuck. Or cook up Rick's Special, with its two top sirloin steaks, four six-ounce filet mignons, and other high-end cuts of beef. Stop by and pick up a package of their crab salad, cranberry walnut bread, or Boar's Head Chili for lunch.
Smokin' Joe's BBQ and Grill
10252 County Road 39
Lithia, FL
The best spot for those craving southern barbecue while searching for Lithia homes for sale is
Smokin' Joe's BBQ and Grill
. This small but mighty restaurant is easy to spot with its red-hot sign that spans the front of the restaurant. Guests can enjoy Lithia's beautiful green spaces while waiting in line along the covered entrance of their food window. There's plenty of covered seating next to the building, with tables and chairs matching the red design of the restaurant's exterior. Check out Smokin' Joe's Tuesday through Saturday from 9:00 a.m. to 3:00 p.m.

Those who love bold and smoky flavors can choose from sandwich options like the beef brisket sandwich, the show hog with coleslaw, or the rib sandwich with two spare ribs and two country ribs. Order dinner options like beef brisket or a mix of meats with classic country sides like collard greens and potato salad for a full meal. If you love this place, have them cater a party or celebration!
Hokkaido Hibachi & Sushi
16769 Fishhawk Boulevard
Lithia, FL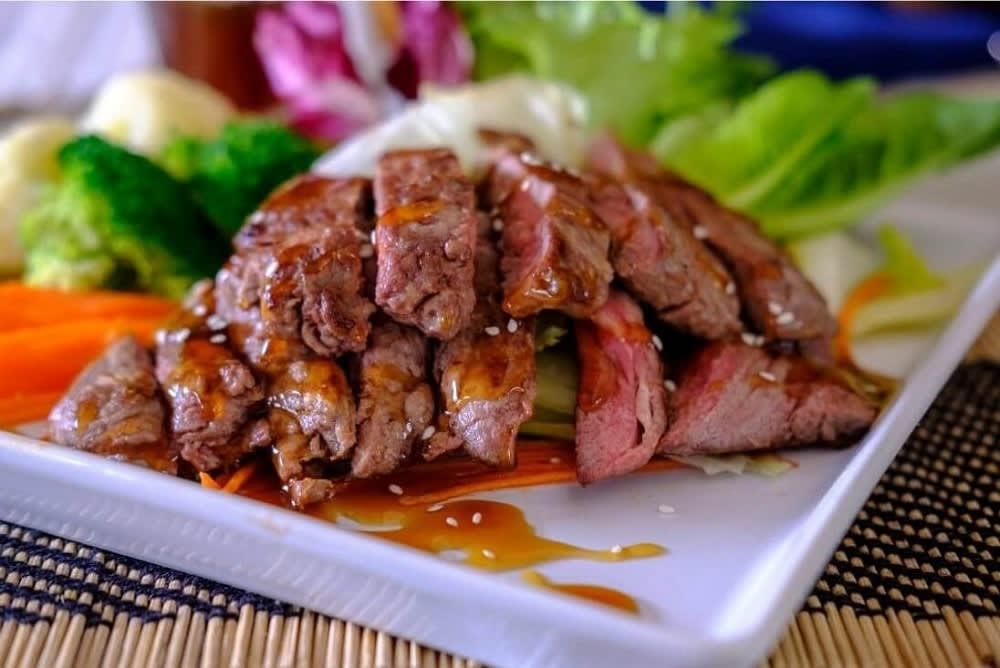 Photo courtesy of Hokkaido Hibachi & Sushi
Although this restaurant breaks the American cuisine theme of this list,
Hokkaido Hibachi & Sushi
is the best place to order Japanese cuisine in Lithia. Those sitting in for a meal can enjoy menu items crafted with high quality and fresh ingredients, excellent service, and friendly energy. The low-lit interior and darkly furnished tables create a refined atmosphere to enjoy Japanese classics. Hokkaido Hibachi & Sushi is open daily, excluding Mondays, for lunch and dinner.

Guests can enjoy sushi bar appetizers like the savory miso salmon or the pepper tuna tataki to prepare for the main course. Appetizers from the kitchen are also available and include options like fried oysters, beef negimaki, and soft-shell crab. Order sushi and sashimi options a la carte, like the eel and salmon roe or a roll from their large selection. Also available are lunch and dinner entrees like the Hibachi Twin lobster tails and filet mignon. This extensive menu ensures nobody leaves disappointed.
Cherry's Bar and Grill
16144 Church View Dr.
Lithia, FL
With the motto "eat, drink and be cherry,"
Cherry's Bar and Grill
is a fun spot to dine out on any night of the week. Open since 1994, this restaurant is a favorite in the Tampa Bay area. Reserve a seat any day of the week starting at 11:00 a.m. for lunch, dinner, or a late night out. Guests can sit at the bar to catch the latest game or at one of their warm-toned wooden tables to enjoy the company of friends and family. Those searching for homes for sale in Lithia can count on a tasty meal when visiting here.

Start a meal with appetizers like the buffalo cauliflower bites or a sampler platter if you can't decide what you want. Also available are wings in a range of flavors. The grouper salad on a bed of romaine or the sirloin salad with cuts cooked to perfection are great entree options. Or dig into half-pounder burger options like the Texas, a barbeque and grilled onion masterpiece. Sandwiches and platters are also available for diners, as well as a small selection of desserts.
Ready to live closer?
There are plenty of restaurants to dine at that surround Lithia real estate, and these five places are great starting points for your food journey. When you're ready to live a little closer to these delicious destinations, contact trusted local agent
Brenda Wade
to guide you through the process.
*Header photo courtesy of Unsplash