For vacationers and retirees from around the U.S., purchasing Tampa Bay real estate in 2022 has become increasingly appealing. As a result, Tampa Bay's cost of living has seen a significant spike, as more buyers want to get in on the action before interest rates rise further and other national housing markets cool off.
If you're interested in learning more about Tampa Bay real estate as a buyer or as a Tampa resident looking to cash in on the city's popular market, consider the following housing statistics from the Federal Reserve, Zillow, and others.
Tampa Bay real estate is in high demand
While other American real estate markets are slowing down, living in Tampa Bay is more desirable now than ever. Tampa was rated
2022's hottest housing market by Zillow
—not just for Florida, but for the US. When looking at the details, it's no surprise that Tampa beat places like Austin, Texas, or Phoenix—as Tampa Bay's cost of living is far more appealing to buyers—despite being near historic peaks in terms of home prices.
Tampa also beat out other desirable markets in the American South, such as Atlanta, Charlotte, and even Jacksonville (which squeaked in at number two).
Zillow noted that Tampa's housing market continues to be strong due to job growth, improving home values, and fast-moving inventory. And, of course, living in Tampa Bay is particularly desirable
due to the year-round sunny weather
and easy access to the Florida Gulf Coast.
Tampa home inventory remains low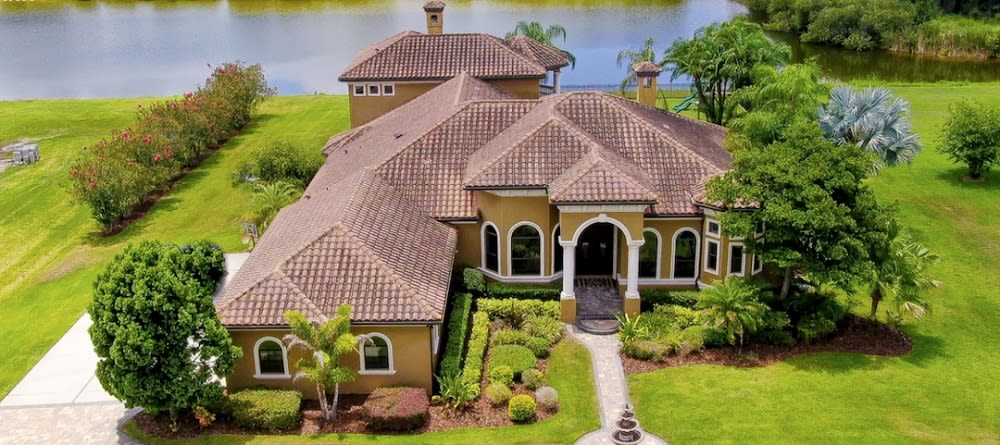 Although demand remains high, Tampa Bay's real estate inventory is still far lower than it was pre-2020.
In fact, it's down over 45%
. Home sales also rose during this time, unsurprisingly, with most areas in Tampa Bay seeing at least a 20% spike.
Tampa is projected to continue this inventory crunch for the foreseeable future. There is a distinct lack of new builds to meet the needs of residents, but Tampa Bay's low cost of living continues to pull new in new residents. The Tampa population could see as much as a 16% increase in the next decade, and all new residents will need somewhere to call home.
Is there a bubble?
An
article in the Tampa Bay Times
has generated a lot of concern for Florida's housing market in general—and posited a state-wide housing bubble. The article suggests Florida will be the first part of the national housing bubble to burst, referencing Tampa Bay, the mortgage crisis of 2008, and Florida's long history as a desired vacation real estate market as benchmarks.
The housing market is a lot different now than in 2008 when the market crashed. Living in Tampa Bay has become even more appealing, and when many companies went fully remote in 2020, workers flocked to an area where they could work from the comfort of an oceanside home. Living in Tampa Bay just makes sense to many people.
If you're not convinced, the
Federal Reserve Bank of Dallas
issued a note at the end of March 2022 looking at the big picture of the US housing market. They stated that while housing prices are steadily on the rise, it doesn't mean there's a bubble. Instead, in hot areas like Tampa Bay, people may continue to purchase homes.
Tampa is getting more expensive
Florida used to be known as the ideal snowbird location. Many folks from various backgrounds could afford a winter home in the sunshine state, and Tampa Bay's cost of living was once excellent. Tampa lived in the shadow of Miami for many years.
These prices aren't likely to change in the coming years; if anything, Tampa will get more expensive. Tampa Bay's cost of living is rising as more residents discover the area, and invest in the amenities and commercial infrastructure of the region.
Are you interested in making a move?
If you're tired of rising rent prices in larger American cities and want to learn more about how owning a Tampa Bay home may fit your lifestyle, contact
Brenda Wade
.
Brenda has over 30 years of experience in real estate and has closed over $1 billion in sales during her career as Tampa's premier luxury real estate agent. Brenda and her team are standing by to help inform your search for a Tampa home for sale and provide the deep market analysis you'll need along the way.