As summer approaches and school lets out, you're probably wondering where to take your kids and which activities you should do as a family during summer vacation. When it comes to planning vacations with kids, it is important to choose locations that offer activities to keep them engaged and entertained. And what better place to go during your vacation than Tampa?

Located in the Sunshine State, Tampa offers a wide array of activities that both kids and adults will enjoy. From museums to amusement parks, Tampa has it all, and the city will guarantee that you and your kids will have the time of your lives! Here are five kid-friendly activities near Tampa:
Glazer Children's Museum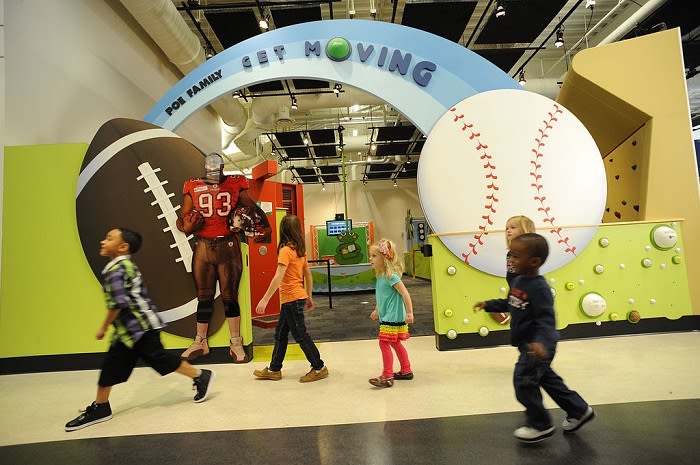 10 years after its founding, the nonprofit Glazer has become a center of play for kids. With an entrance fee of under $20 ($13 for kids age 1-12, $15 for adults) and free admission for kids under 1, Glazer offers a wide range of activities to engage kids' imagination and problem-solving skills. The museum's exhibits engage children in imaginative play and give them a look at a variety of careers. From a grocery shop to a vet clinic, engineer's workshop, and many more, these exhibits offer kids fun imaginative play that educates them in real-life experiences.

Other than their fun exhibits, Glazer also offers amenities to make the whole trip fun for the family, like a nursing room for nursing parents who want to breastfeed or pump in private, accessible facilities, and an Autism-friendly experience with programs that specifically cater to children with special needs. Open from Tuesdays to Sundays, Glazer Children's Museum is one of the best facilities for kids' entertainment and education.

Located at 110 W Gasparilla Plaza. Book your reservations at Glazer Children's Museum today.
The Florida Aquarium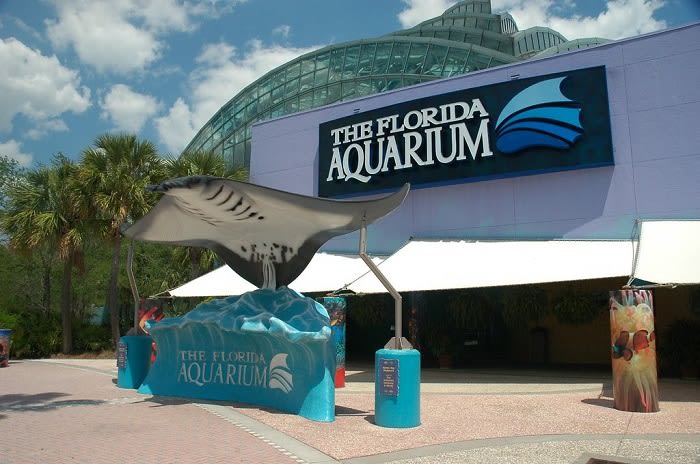 Tampa Bay is right in the corner of the Gulf of Mexico, and its marine life is something to behold. The Florida Aquarium lets you observe marine life native to Florida and other parts of the world up close. With over 9,000 animals, terrestrial and marine, in their care, The Florida Aquarium is more than an aquarium — it also promotes the conservation of marine life and its ecosystem nearby. It helps with research and rescue efforts of marine life and educates visitors on what they can do to address issues the ocean and its inhabitants are facing.

With that in mind, the Florida Aquarium makes a nice place to visit with your family, as it engages kids and adults alike about marine life. The aquarium is open seven days a week, except for Christmas and Thanksgiving, and it offers a variety of experiences and exhibits. With animal habitats that cover the ring-tailed lemur of Madagascar to the river otters of North America and the stingrays of Tampa Bay, the aquarium allows you to observe these magnificent creatures.

Other than their exhibits, The Florida Aquarium also offers a Wild Dolphin Cruise in which you and your family go aboard a catamaran to view Tampa Bay's ecosystem and the numerous creatures that call it home. There's also Penguin Backstage Pass, which provides an exclusive 20-minute close experience with their African penguins.

Located at 864 Channelside Drive. Book your tickets at The Florida Aquarium today.
Busch Gardens Tampa Bay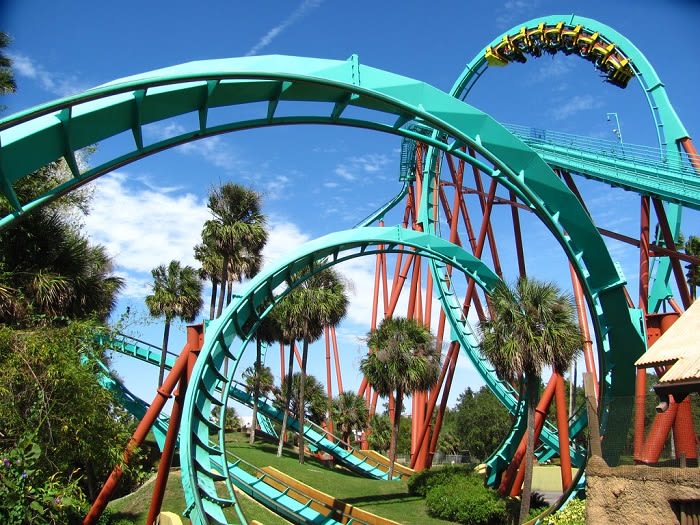 If you and your family are thrill-seekers, Busch Gardens is the way to go. Busch Gardens is a 335-acre African-themed animal theme park that includes thrilling rides and close encounters with the wild. The theme park offers dozens of rides, from water rides to train rides through Busch Gardens' Serengeti Plain, and countless fun is offered here. The zoo also has over 200 species on display and offers up-close experiences with sloths and flamingos.

Other than the rides and the zoo, Busch Gardens also offers different events throughout the season. Live entertainment, food festivals, firework shows — you name it. They also offer tours in their safari for an up-close VIP experience with the animals. This theme park will never run out of activities for you and your family to enjoy.

For the full experience, Busch Gardens offers a wide range of packages and passes to help you and your family maximize your time there. Hotel packages include lodging, park access, and more, which start at $88 per person.

Located at 10165 McKinley Drive. Book your tickets and passes at Busch Gardens today.
Tampa Museum of Art
If you and your family appreciate great art, Tampa's Museum of Art is the place for you. Open seven days a week, the museum has great admission rates, with adults at $15, students at $5, and children under 6 for free. You could even schedule an educational double educational feature for the day with the Glazer Children's Museum, as the museum is located right in front of it.

The Tampa Museum of Art offers different traveling exhibitions and in-house collections for adults to enjoy, and it also offers special programs for children and their families. Families love programs like Artschooled, where kids grades K-5 create works of art outdoors with the option for caretakers to join. They also offer several family days every year where families can participate in Art Spot, an all-ages program that encourages participants to create art, join in activities inspired by current exhibitions, go on docent-led tours of the museum, and much more. Every family day is a pay-as-you-will admission.

Located at 120 W Gasparilla Plaza. Book your tickets at the Tampa Museum of Art today.
Tampa Bay History Center
As one of the largest cities in the United States and the third-largest in the state, Tampa is rich in history. From Tampa's role in the Civil War to its development today, this city's history is, of course, stored in Tampa Bay History Center, which has three floors dedicated to the history and personalities of Florida. With their permanent collection and regularly changing exhibits, the history center has a lot of knowledge to offer you and your family. Adult admission is $12.95, youth $10.95, and kids six and under are free.

Their permanent galleries offer a view of Florida's first people and European contact to the timeline of Tampa Bay. They also offer Touchton Map Library, which houses more than 8,000 maps, charts, and other important documents. The history center also has the Pirate's Fate Theater, in which guests choose their adventure during an 8-minute presentation of a stolen sloop. Meanwhile, changing exhibits present a wide array of different historical events, from the fossil history of Florida to the visual history of Women's Suffrage.

Located at 801 Water Street. Book your tickets at Tampa Bay History Center today.
Museum of Science and Industry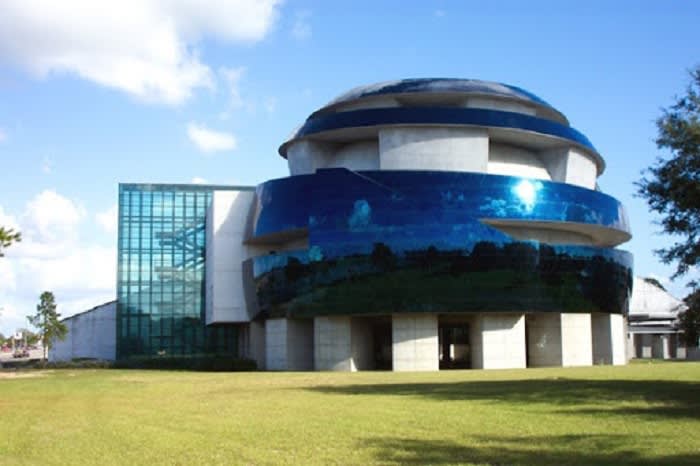 Tampa became what it is today because of its industry. At the Museum of Science and Industry, or MOSI for short, kids and adults can enjoy a wide range of science and industry-based educational activities ranging from biology to physics. Open from 10 AM to 5 PM daily except for Thanksgiving and Christmas, admission to MOSI's permanent exhibit costs $12.95 for adults and $7.95 for children ages 3-12, while children under the age of 2 can get in for free.

In its permanent exhibition, MOSI gives its visitors a chance to understand the human body with activities like a life-size version of the game Operation; get a look at future technologies at their Connectus exhibit; discover paleontology, and spark your enthusiasm about fossils with their Dinovations Lab; and much more. Other than their permanent exhibition, MOSI also has a planetarium that takes you on a tour of the night sky. If you want to get physical, MOSI has a rope course that is 36 feet high with 35 different elements.

Located at 4801 E Fowler Avenue. Book your tickets at the Museum of Science and Industry today.
ZooTampa at Lowry Park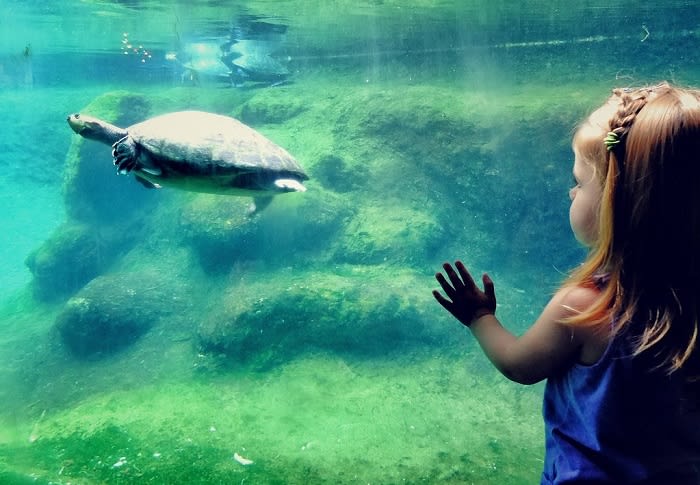 This 56-acre zoo is home to nearly 1,100 animals and was named the best zoo for kids by Parents magazine in 2009. ZooTampa rescues, rehabilitates, and cares for all the animals they house, and they open their doors to visitors every day to educate and motivate people to help protect and preserve wildlife.

TampaZoo has areas dedicated to wildlife from Asia, Africa, Australia, and Florida. It also houses the first-ever nonprofit manatee critical care center and is just one of four federally permitted manatee rehabilitation in the country. The zoo's vet team has treated over 400 manatees. Additionally, the zoo offers close encounters with multiple animals, like the Aldabra tortoise and rhinos, as well as also a backstage look at their manatee critical care center.

Other than the animals, the zoo also offers rides that fulfill the thrill-seekers in the family. There is also an Australian-themed family area that provides family amenities, a splash pad for beating the heat, and Boomer's Cafe, where you can enjoy a meal after a long day at the zoo.

Located at 1101 W Sligh Avenue. Book your reservations at the ZooTampa at Lowry Park today.


If you're interested in more kid-friendly spots in Tampa Bay or in making a permanent move to a piece of Tampa Bay real estate, the Wade team can help you find houses for sale in the Tampa Bay area. Contact us today!