Tampa, Florida—also known as
Big Guava, Cigar City, and Sticks of Fire
—is a lively city on the Gulf of Mexico with a vibrant economy and great diversity of neighborhoods. And considering that
more than 150
people move to Tampa every day, it's popular among Florida real estate investors and becoming one of the fastest-growing cities in America.
Whether you desire the hustle and bustle of downtown Tampa real estate, or you're looking for a lush, quiet suburb, the Tampa Bay neighborhoods below offer the city's best array of luxuries, convenient access, and real estate value.
Brandon
Homes for sale in Brandon are popular among buyers and investors, thanks to their quiet country feel and easy proximity to the city. You can find luxury Brandon homes for sale in the new Hidden Reserve development. This luxurious community features new homes ranging from
$500k-$700k
.
Brandon's entertainment options
are typical for a neighborhood of its size, including a movie theater, bowling alley, and access to local golf courses. However, Brandon offers easy access to the Selmon Expressway, making it a breeze to get downtown or the countryside. You can enjoy the peaceful environment of the suburbs, as well as an easy night out on the town.
If you're looking at new homes in Brandon, be sure to have a look at Valrico and Lithia homes for sale, as these neighborhoods on the outskirts of Brandon are in a more rural area. Valrico is a community located to the
east of Brandon proper
. Valrico homes for sale are located farther out from the city and offer a bit more privacy and space on every lot.
The Florida farmland of Valrico is in pristine condition, and Valrico homes for sale range in style from modest designs to exclusive estates located further out from the city center. Lithia is located about 20 miles from downtown Tampa and is home to the famous
FishHawk Ranch
. Lithia homes for sale are located near 3,000 acres of beautifully preserved and rehabilitated Florida wetlands in a quiet, rural setting.
South Tampa
While you're perusing homes for sale in Brandon, be sure to check out the exciting community of South Tampa, which offers an urban lifestyle and proximity to the water. South Tampa is home to a long list of activities and has an active nightlife and live-music scene that country-dwellers crave now and again.
Popular communities within South Tampa include Bayshore, Davis Island, Hyde Park, SoHo, Palma Ceia, Culbreath Isles, and Port Tampa. These neighborhoods provide beautiful scenery, lively entertainment, and an array of ways to get out and enjoy the sun! The longest continuous sidewalk in the world, the
Bayshore Boulevard Linear Park
, is located in South Tampa and is perfect for walking, biking, skating, and people-watching.
If you're interested in a Brandon home for sale, rest assured that living just a few miles from South Tampa provides access to a never-ending assortment of new and exciting adventures.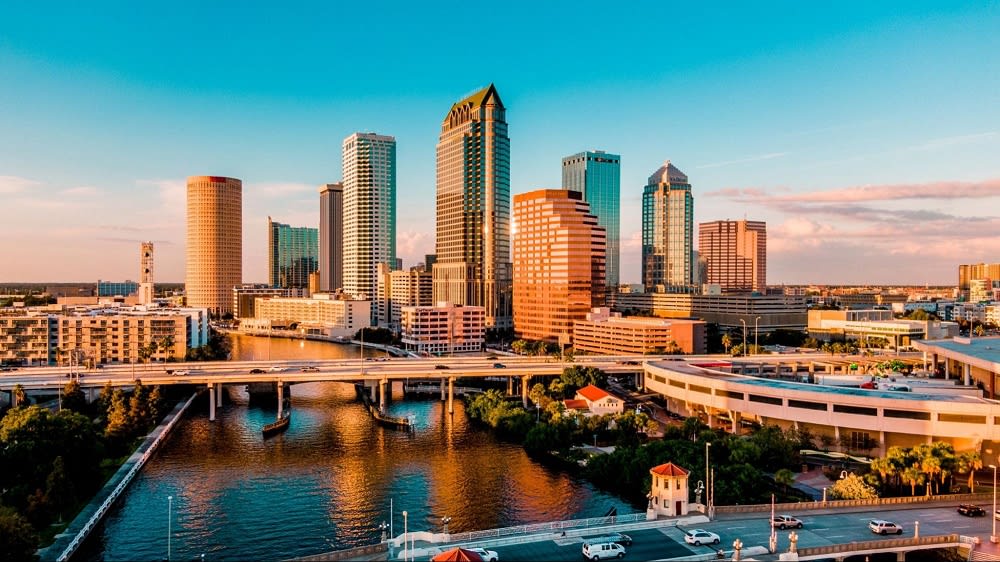 Downtown Tampa
While Downtown Tampa doesn't provide quite as many nightlife activities as South Tampa, it's home to plenty of local restaurants, shops, and pubs. The Expressway offers easy access to and from the suburbs, making Downtown Tampa a great place to work, play, or invest.
What's makes Downtown Tampa even more exciting is the
Water Street Tampa project
, set to be completed by 2027. This project makes investing in Tampa Bay real estate all the more desirable, as Water Street Tampa aims to connect all the best aspects of Downtown Tampa and create unique add-ons to its hospitality, commercial, residential, and cultural features. As this project continues to grow, so does the vibrancy of Downtown Tampa.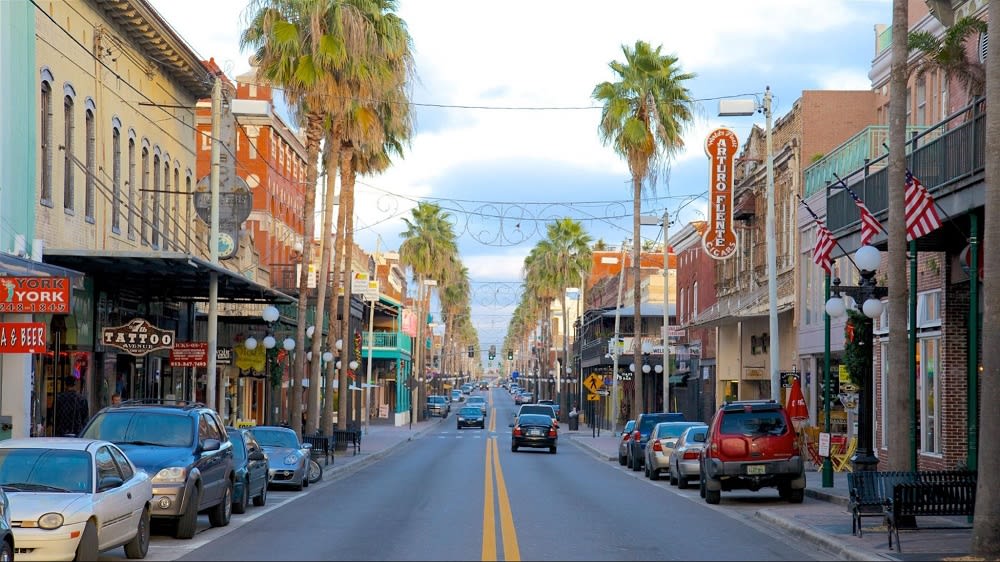 Ybor(ee-bore) City
One of the most beloved neighborhoods in Tampa Bay, Ybor City is home to the iconic, historical Cuban cigar factories. This charming neighborhood attracts many due to its restored brick roads and an active trolley system that connects to South Tampa.

Like South Tampa, Ybor hosts many events and activities but is known mainly for its nightlife. There's a nightclub for every music fan and club-goer in Ybor City. Alternatively, you can enjoy some of Ybor's locally-owned restaurants and retail shops, all within walking distance of each other. There are many options for entertainment in this neighborhood, including clubs, restaurants, shopping, movie theaters, comedy clubs, and concerts. And to further sweeten real estate values in the community, Major League Baseball's Tampa Bay Rays have recently announced the building of their new home stadium in Ybor City.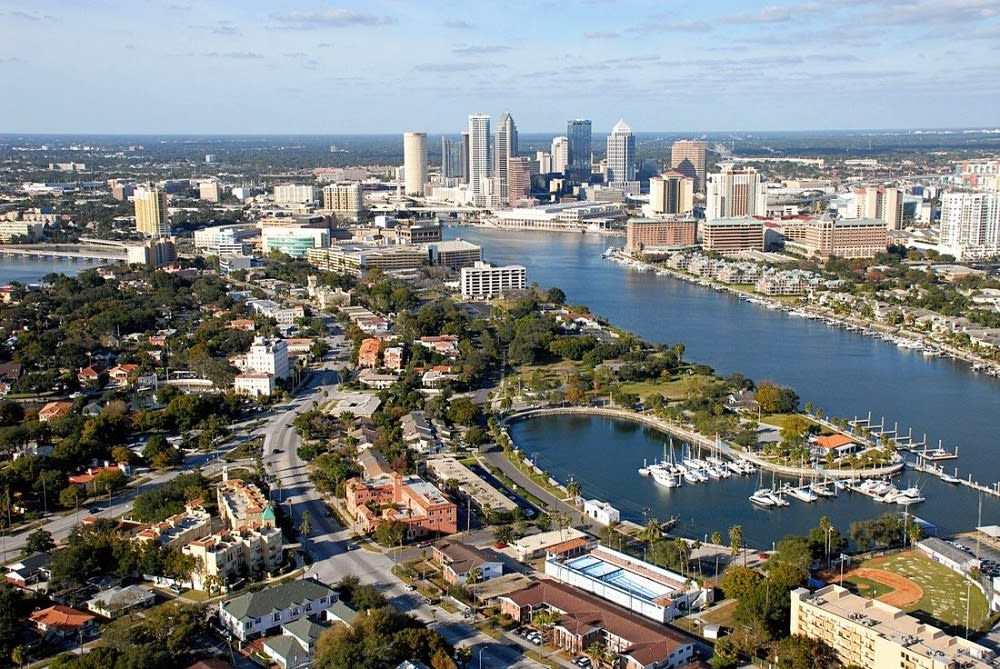 North Tampa
Like Brandon, North Tampa has less of a "big-city" feel but offers easy access to the Expressway. While the entertainment scene is not quite as lively on this side of Tampa, you can find plenty to do in the form of restaurants, the
Adventure Island
water park, and several popular bars. Attractive communities in North Tampa include Northdale, Seminole Heights, and Tampa Heights.
North Tampa is also home to the Tampa Campus of the University of South Florida, so the USF neighborhood has a vibrant population of young residents. Seminole and Tampa Heights offer a distinctly different environment than the University and Westshore communities. Seminole Heights and Tampa Heights have a well-restored historic district that provides a similar charm as South Tampa but without the hustle and bustle of city life—thus maintaining their rustic, small-town feel.
North Tampa is the perfect mixture of suburban and city living. It provides the convenience of the city while still getting the calm and serene feeling of the suburbs.
Searching for Tampa or Brandon homes for sale?
When you're ready to begin researching the best available luxury real estate in Tampa, Brandon, and beyond, reach out to
experienced local realtor Brenda Wade
. Whether you're looking for a full-time or seasonal home, Brenda's local expertise and personalized customer service will help you find the Tampa Bay real estate of your dreams.